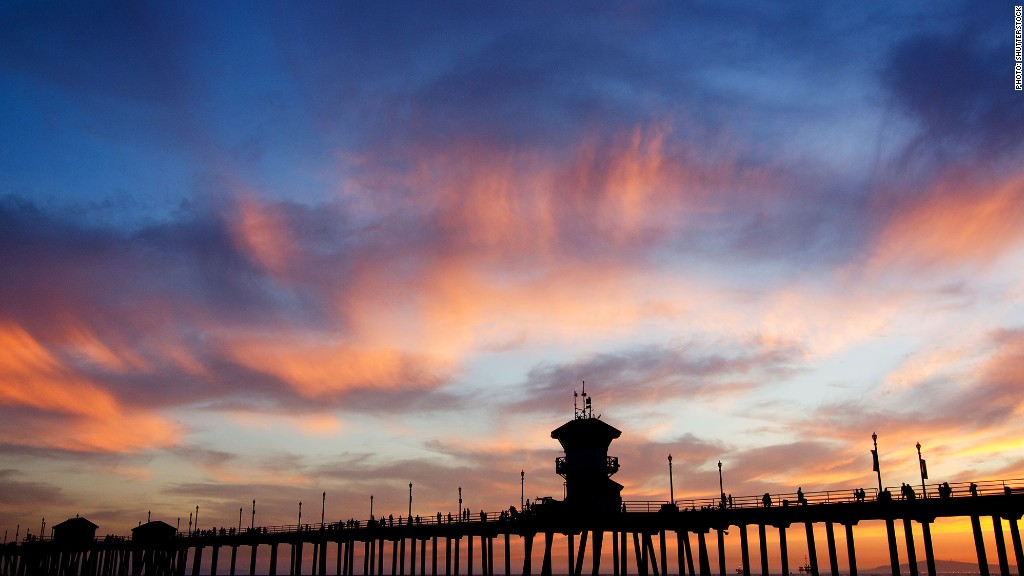 Population

: 194,700 (36% over 50)

Median home price

: $625,000

Cost of living

: 122 (100 is average)
Surfers know Huntington Beach for its consistent waves and dozens of surf contests, including the U.S. Open of Surfing. But "Surf City USA" is also a pretty sweet place to retire, thanks in part to its miles of sandy beaches, paved boardwalk and historic pier.
Main Street, just off the beach, is hopping with restaurants, shops and art galleries. The community calendar is packed with concerts, street fairs, farmers markets, and annual events ranging from holiday parades to kite festivals.
For a change of pace, residents can bird watch and hike at the 1,449-acre Bolsa Chica Ecological Reserve, or head to Los Angeles for museums, professional sports and performing arts.
First published October 28, 2013: 9:02 AM ET
Notes: Population based on 2012 U.S. Census estimates, except for Honolulu, which is based on 2010 estimates for the census county division (CCD). Median home prices are sale prices from Trulia for July through October 2013, except for Honolulu, which is based on the three months prior.

Partner Offers
Paid Partner