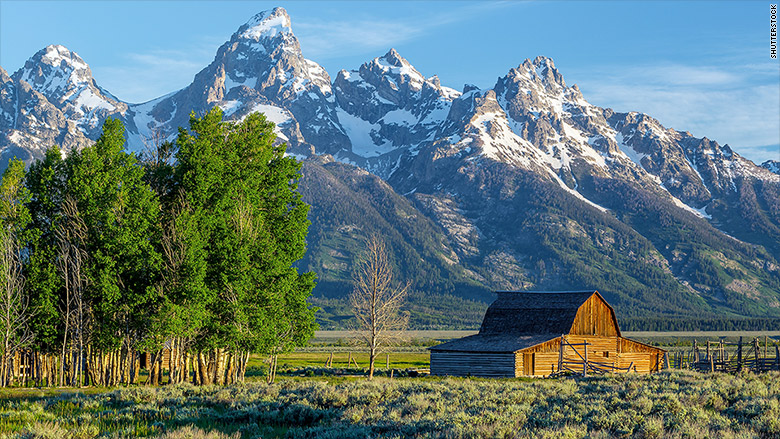 Wyoming is the best state to retire in, according to a list from Bankrate.
The group ranked all 50 states based on weather, cost of living, crime, quality of health care, state and local taxes, and general well-being.
Wyoming is at the top largely because it has the lowest tax rate in the country. At 6.9% it's only about half of New York's effective tax rate.
Have you saved $1 million for retirement? Tell CNNMoney how you did it.
It's also safe. Wyoming has the fifth lowest crime rate in the country. And a safe place to live is the most important factor for retirees, according to Bankrate analyst Chris Kahn. Cost of living comes next, by a slim margin.
First published March 23, 2015: 12:10 PM ET
Source: The list ranks all 50 states was compiled by
Bankrate
. Cost of living data was provided by the Council for Community and Economic Research. Crime statistics include property and violent crimes reported by police departments to the FBI. Health care quality scores come from the federal Agency for Healthcare Research and Quality. The National Oceanic and Atmospheric Administration provided weather data on temperature, humidity and sunshine. General well-being scores were based on an annual Gallup-Healthways survey that surveys residents' general happiness.
Partner Offers
Paid Partner