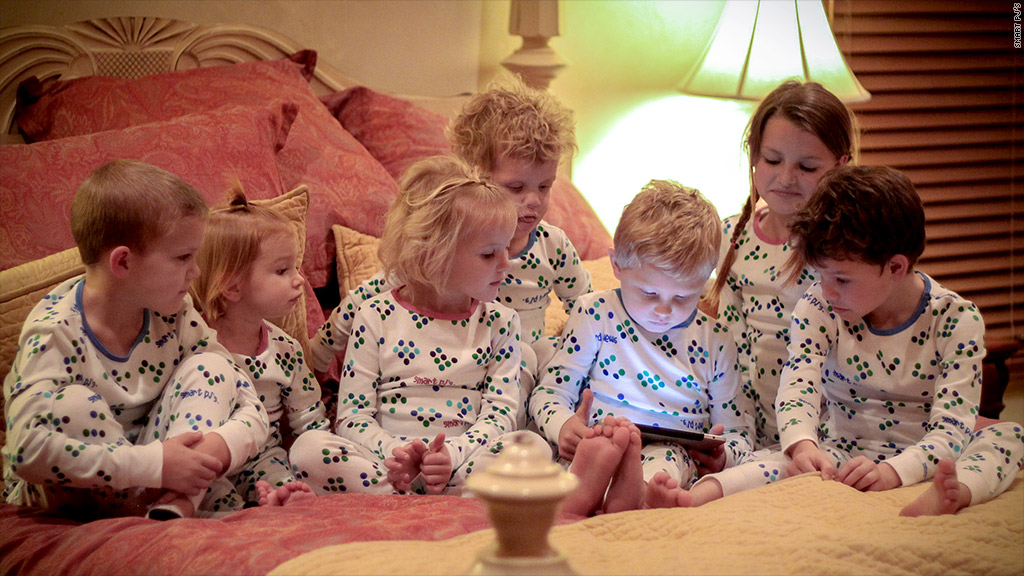 Company

: Smart PJs

Product

: Interactive pajamas that allow you to unlock bedtime stories with a smartphone.

Price

: $29.00 each
For kids, bedtime often means two things: pajamas and story time.
Smart PJs combines the two by offering interactive pajamas that allow you to scan patterns in the fabric with an iPhone, iPad or any Android device to unlock 47 bedtime stories or fun lessons on animals.
Juan Murdoch, a father of six, said the idea for Smart PJ's popped into his head when he was discussing how to use the two-dimensional barcodes, called QR codes, for marketing at the real estate firm where he worked. "I like to think about technology and figure out how to use it in fun and different ways," he said.
Murdoch ended up replacing the QR codes with a safer technology that worked well on fabric and is easily scanned. He's sold more than 3,000 pajama sets since Smart PJ's launched last December.
Based in Idaho Falls, Idaho, the startup is one of 20 finalists in Wal-Mart "Get on the Shelf" contest. The winner, which will be chosen in November based on the highest number of pre-orders on Walmart.com, will get a chance to sell their products in Walmart stores and on the website.
First published October 11, 2013: 11:24 AM ET
Partner Offers
Paid Partner