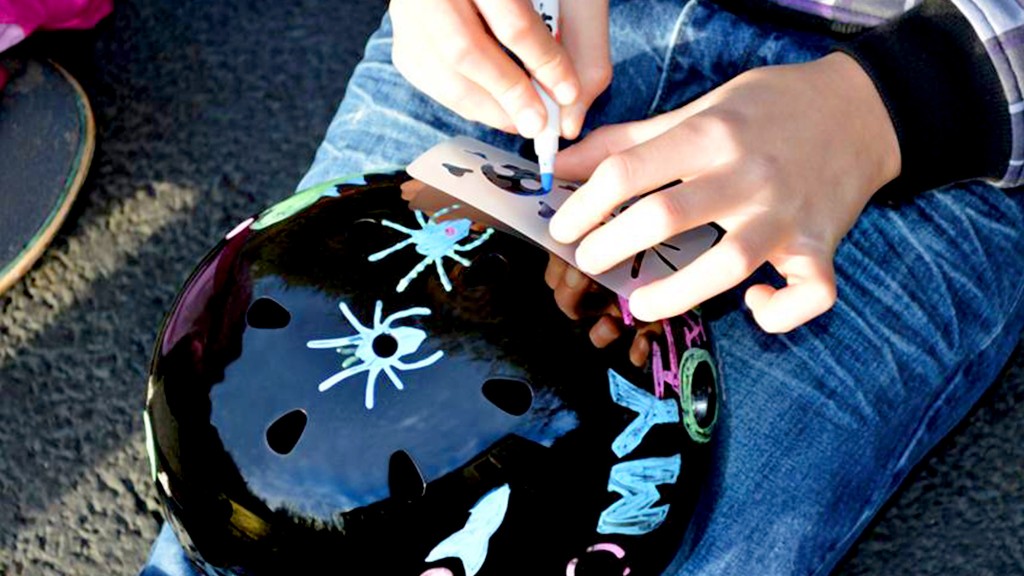 Company

: Triple Eight

Price

: $29.99

Age

: 3 and up
When your kids are on the go, you can't stress safety enough. With this Wipeout helmet, you won't have to.
Not only is this helmet made to protect kids' noggins while biking, skating or scooting, but each one comes with a set of four dry-erase neon markers and design stencils that turns it into an art board. When kids get bored with one design, they can erase it and start all over again.
"Kids as young as 3 have an innate desire to assert their individuality," said Bobby Oppenheim, president of Triple 8. "We want this helmet to inspire kids to be creative and allow them to be unique."
And you're not limited to black or white as a canvas: The helmets also come in pink, hot pink, neon green and neon orange.
First published November 14, 2013: 7:02 AM ET
Partner Offers
Paid Partner