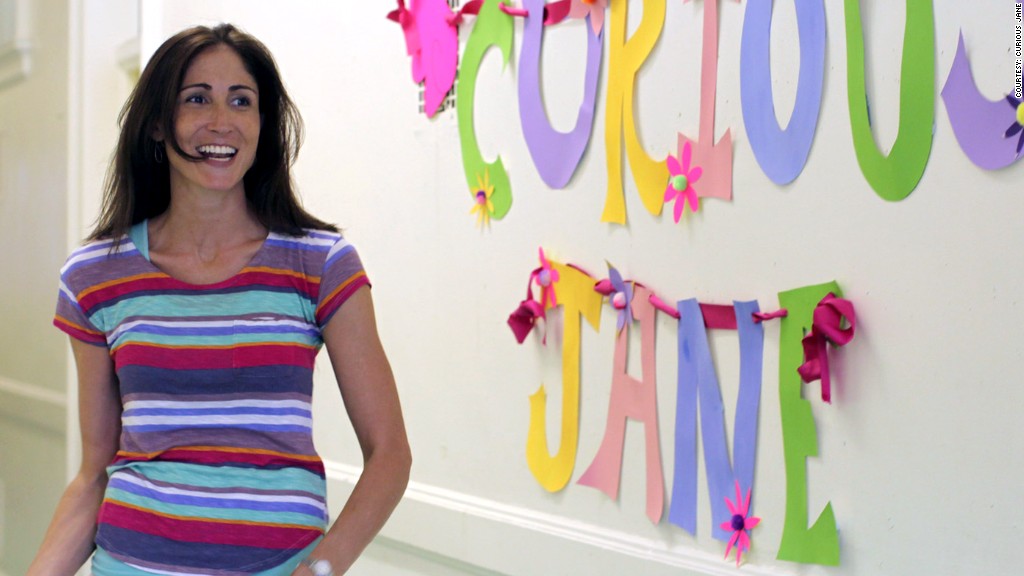 Business

: Curious Jane

Location

: Brooklyn, N.Y.
Launched in 2009, Curious Jane offers after-school programs and summer camps geared toward getting girls excited about science, engineering and design.
"Moms have been very receptive to it," said owner Samantha Razook Murphy. "And we've drawn an amazing staff of exceptional young women who believe in our concept and bring their own ideas to it."
Best business advice: "Be resourceful and don't give up on your idea."
Biggest challenge: "There's more demand than supply right now," said Murphy. That's where the $250,000 grant will come in handy.
What she plans to do with the grant money: "We're running very basic programs in six other states. The grant will help our camp directors to develop those programs more fully."
First published January 21, 2014: 10:31 AM ET
Nearly 35,000 small businesses from all 50 states submitted applications for consideration to receive a $250,000 grant from Chase and a trip to Google headquarters. More than 1.7 million people voted; businesses that received at least 250 votes continued onto the judging phase, where a panel of 12 judges selected these 12 businesses.

Partner Offers
Paid Partner