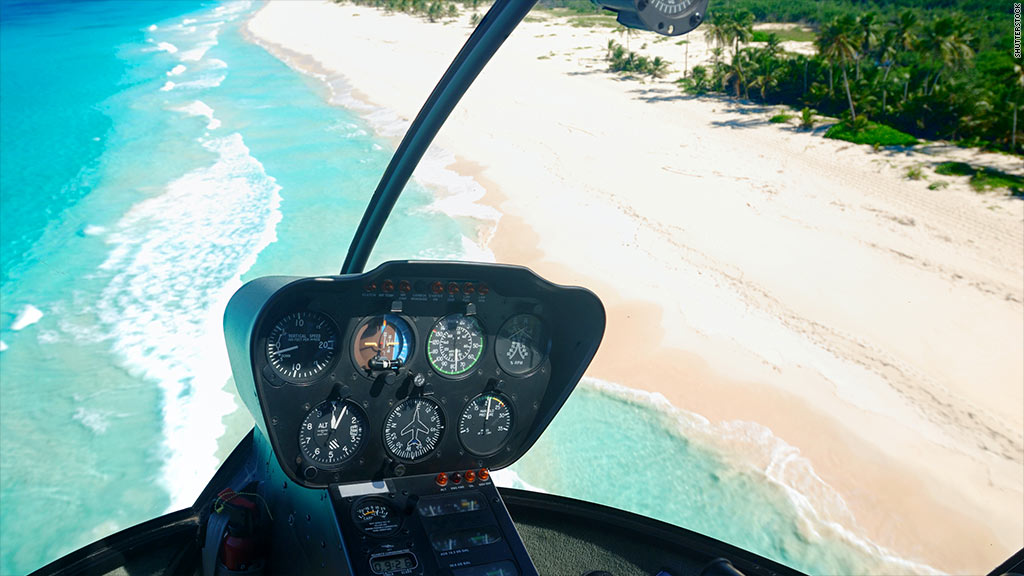 Name

: Jim Angleton

Company

: Aegis FinServ Corp.
In June 2012, Jim Angleton was stuck in Miami traffic when a helicopter whizzed by. It sparked an idea.
Angleton's financial advisory firm was in the process of closing a $15 million deal for its new headquarters.
"In South Florida, the tax rates for such deals are very high," said Angleton. "We had sticker shock when we realized how much we'd be paying in taxes."
He thought about flying all parties to the Bahamas to avoid U.S. taxes. "But it would have cost us $100,000," he said.
But when he heard the helicopter fly by, he thought: Why not rent a helicopter, fly offshore to the international shipping lane and sign the deal in the air?
"We were 3.5 miles out, hovering 500 feet above water, with six people in the helicopter," said Angleton. The entire trip took 20 minutes and cost him $23,000.
"But we saved more than $400,000 in taxes, and we didn't break the law," he said.
First published January 15, 2014: 5:07 AM ET
Partner Offers
Paid Partner