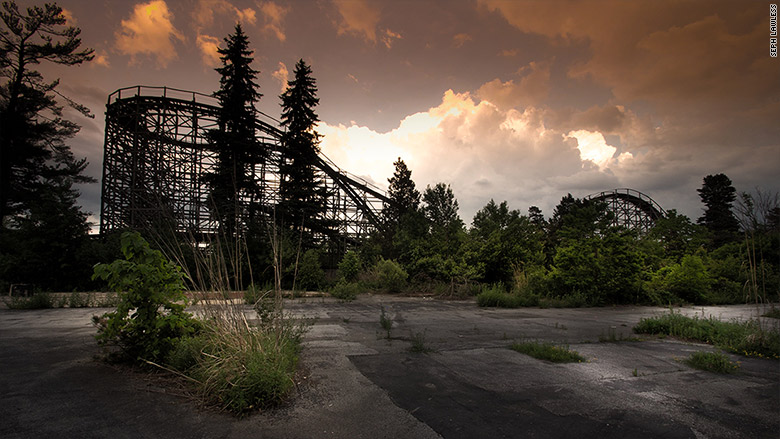 Seph Lawless is an urban explorer and photographer who chronicles the ruins of Americana. His new book, "Bizarro," is a collection of haunting images of abandoned theme parks,
Lawless is from Cleveland, just 10 miles from Geauga Lake amusement park in Aurora, pictured here.
"I grew up going to the park," he said.
Geauga Lake had a storied history, starting as a small park back in 1888. It was one of the best-known amusement parks in the area, expanding and changing ownership several times, until its eventual demise in 2007.
First published June 25, 2015: 6:06 AM ET
Partner Offers
Paid Partner