Table of Contents:
VOL. 160, NO. 4 - August 31, 2009
100 Fastest-Growing Companies

BlackBerry vs. iPhone
Smartphone giant Research in Motion is cleaning up in the consumer market, expanding globally, and plotting to out-app the iPhone. By Jessi Hempel
Inside the trillionaires' club
With over $3 trillion in assets, Larry Fink and his team at BlackRock are the world's largest money managers. Fink thinks he's just getting started. By Shawn Tully
Defying the downturn
Even amid the worst economic slump since the Great Depression, some companies just keep growing. For the first time, we've opened Fortune's 100 Fastest-Growing Companies list to businesses around the world.
Features

My (recovery) playbook
When will the business climate improve? That's exactly the wrong question to be asking. Jeff Immelt, Andrea Jung, and other top CEOs are ditching the waiting game - and writing their own rules for a rebound. By Ram Charan
The medical mafia
Prosecutors say a group of top Las Vegas lawyers and doctors conspired to collect millions in inflated damages by pushing accident victims into dubious surgery. By Katherine Eban
Pfizer's home remedy
CEO Jeff Kindler's plan to keep profits growing: Think small. A Fortune 500 Series feature. By Alyssa Abkowitz
Corner office confidential
Behind the doors of the Seraphic Society, the secretive club of assistants to high-profile CEOs. By Jennifer Reingold
First
Dress code
More kids heading back to school will be trading in their Abercrombie and Polo gear for traditional uniforms. By Suzanne Kapner
Fast, foreign food
Some exotic new menus are coming to America. By Telis Demos
Fortune decoder
Out of "Chapter 33": Donald Trump vows to revive a bankrupt casino chain. By Mina Kimes
Value driven
Beware of three big health-care myths. By Geoff Colvin
The best advice I ever got
Mattel CEO Bob Eckert.
Do railroads have a free ride?
A new bill could tighten regulation - and send investors running. By Jia Lynn Yang
Road warrior
Filmmaker Ken Burns would rather drive. By Diane Tegmeyer
How I got started
LinkedIn founder Reid Hoffman.
Technology

The hottest table in town
OpenTable, the online reservation service, is one of the few venture-backed companies to go public this year. Its secret ingredient? Technology restaurateurs actually like. By Maha Atal
Brainstorm: Tech 2009
At Fortune's annual technology summit, industry executives pledge to lead the way out of the recession.
Business wants to go social
Next: Corporate versions of Twitter and Facebook?
Content king
Disney's Bob Iger thinks consumers will pay more for quality - even online.
The multitasking tech exec
At DreamWorks Animation, the CTO has to play well with others.
C-Suite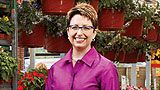 Renovating Home Depot
CFO Carol Tomé talks with Fortune's Geoff Colvin about the housing bust and more.
Investing
New strategies to shelter your retirement savings
With a Roth IRA, you won't have to worry about changes in rates and brackets, and neither will your heirs. Another in our Money & Main Street series examining how economic events are affecting Americans. By Janet Morrissey
Smart moves to make now
Leading financial advisers suggest four ways to reduce your tax bill. By Janet Morrissey

RECENT ISSUES
FEATURES

|
more
|