18 of 500
Berkshire Hathaway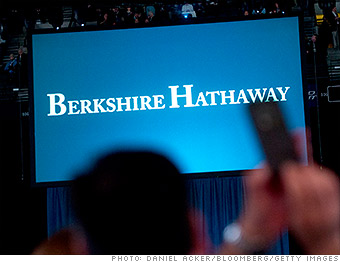 18
Rank
: 18
Previous rank
: 24
CEO
: Warren E. Buffett
Employees
: 288,500
Berkshire Hathaway's per-share book value rose 14.4% in 2012, but it was less than the Standard & Poor 500's 16% gain. Amid a stock market that hit record highs, the index has outperformed Berkshire over the past four years.
CEO Warren Buffett called 2012 a "subpar" year, saying if the market continues to gain this year, the benchmark stock index could have its first five-year win ever. Though the Omaha, Neb.-based holding company made no major acquisitions, it started 2013 with a big one: Ketchup! Berkshire teamed up with 3G Capital for a $23 billion acquisition of H.J. Heinz.
Beyond all that's Americana, Berkshire continued to see opportunities in the printed word. It spent $344 million to buy 28 daily newspapers. In the future, Buffett expects more purchases of newspapers if the price is right.
Key financials
$ millions
% change from 2011
Stockholder's equity
187,647
—
From the July 22, 2013 issue