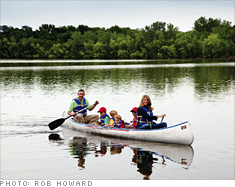 Yes, strong local economies still exist. These small towns have 'em - plus great schools, affordable homes, low crime, and much more.
More

More
---


Where to find rich singles
Seeking a sugar daddy (or mama)? Follow the money to these affluent towns, where singles are abundant.
More

Does your city have nice cafes, great culture, friendly neighbors? A real-estate market that defied the downturn? Send your photos and videos and show us why.
More