Like this job? Now Like CNNMoney on Facebook for career tips, plus the latest business news and features on Personal Finance, the Economy, Markets, Technology, and more.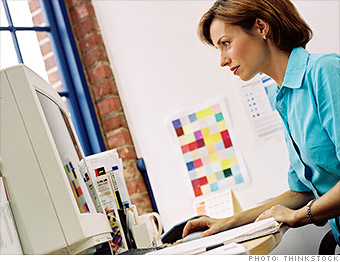 Median pay: $119,000
Top pay: $162,000
10-year job growth: 24.6%
Total jobs*: 3,426,000

What they do all day?
Great software architects are designers and diplomats. They create innovative and valuable programs, but they also translate highly technical plans into a vision the C-suite can understand. They are a crucial link between a company's tech unit and management.
How to get the job?
Unless one's last name is Gates or Zuckerberg, a computer-related degree is strongly advised. A high-level position, it requires lots of experience, technical smarts and fluid communication skills.
What makes it great?
It's an opportunity to create and shape a company's computer strategy. More responsibility also brings higher pay for a designer who wants to trade a PC screen for the conference room.
What's the catch?
Tech teams and management often speak very different languages that can lead to misunderstandings and even flare-ups. Putting out fires on both sides is crucial.
--T.Z.
Quality of life ratings
:
| | | | |
| --- | --- | --- | --- |
| Personal satisfaction | Low stress | Benefit to society | Flexibility |
| B | C | C | A |