Like this job? Now Like CNNMoney on Facebook for career tips, plus the latest business news and features on Personal Finance, the Economy, Markets, Technology, and more.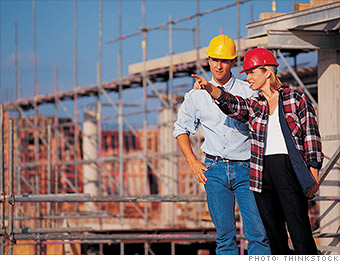 Median pay: $74,700
Top pay: $107,000
10-year job growth: 19.4%
Total jobs*: 262,800

What they do all day?
Turning blueprints into buildings is all in a day's work for civil engineers. They plan building projects and direct the staff at the work site. And, as construction begins, they troubleshoot design and technical issues that pop up along the way. The job can be stressful, but pays rather well.
--J.A.
Quality of life ratings
:
| | | | |
| --- | --- | --- | --- |
| Personal satisfaction | Low stress | Benefit to society | Flexibility |
| B | C | B | B |