Like this job? Now Like CNNMoney on Facebook for career tips, plus the latest business news and features on Personal Finance, the Economy, Markets, Technology, and more.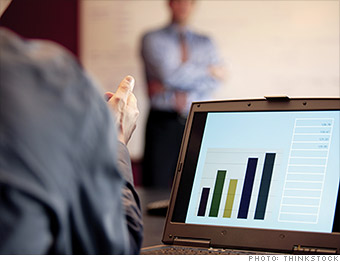 Median pay: $57,700
Top pay: $83,400
10-year job growth: 41.2%
Total jobs*: 282,700

What they do all day?
Figuring out the right price to put on a product can be tricky business. Pricing analysts know how to crunch the numbers to figure it out. They use all sorts of metrics and data to determine the best possible floor, target and ceiling prices for a product that will still attract buyers and render a profit.
--J.A.
Quality of life ratings
:
| | | | |
| --- | --- | --- | --- |
| Personal satisfaction | Low stress | Benefit to society | Flexibility |
| B | C | C | C |