Like this job? Now Like CNNMoney on Facebook for career tips, plus the latest business news and features on Personal Finance, the Economy, Markets, Technology, and more.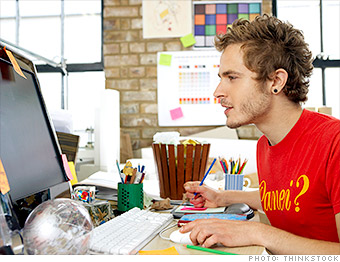 Median pay: $95,600
Top pay: $150,000
10-year job growth: 22.1%
Total jobs*: 3,426,000

What they do all day?
Businesses can lose gobs of money if they make products that people find tricky to use. That's where user experience designers come in, helping companies understand what customers find desirable and designing the product in easy-to-use ways.
--J.A.
Quality of life ratings
:
| | | | |
| --- | --- | --- | --- |
| Personal satisfaction | Low stress | Benefit to society | Flexibility |
| B | B | C | B |