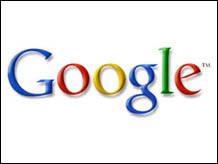 Today marks one year since the Web search engine went public. CNN's Ali Velshi reports. (August 19)
Play video

This is an update of a story that originally appeared on August 11.
NEW YORK (CNN/Money) – The first anniversary of Google's initial public offering is here.
And to commemorate this occasion, it seems safe to paraphrase Frank Sinatra: For Google, it was a very good year.
Shares went public at $85 on Aug. 19, 2004 and now are trading at about $280. Sales are expected to increase by nearly 90 percent this year and profits are expected to more than double.
That's all well and good. But what's next for Google (Research)? The company disclosed on Thursday that it plans to raise another $4 billion from a secondary offering of its stock, sparking speculation that Google might use some of this cash for acquisitions.
Searching for more than search
Some are starting to wonder what the company can do to live up to its lofty valuation. After all, Google is an extremely risky company since it is a one-trick pony.
Granted, that pony -- search-based advertising -- is performing like Secretariat right now. Still, at some point, analysts think it would be wise for Google to do more to diversify.
"Search is the fastest-growing segment on the Internet so near-term it's not going to be an issue," said Clay Moran, an analyst with Stanford Group. "But over time this is something they'll have to address."
Does Google have any intention of diversifying? Even though the company has started to offer many more services, such as comparison shopping, maps, social networking and e-mail, the revenue stream supporting these tools is still primarily search-based ads.
And it doesn't appear as if branded advertising (pop-ups, banners, etc.) or fee-based businesses (job listings, personal ads, online games) are in the future for Google. In other words, Google is no Yahoo! (Research)
The company was not immediately available for comment. But on the "Our Philosophy" page on Google's Web site, there are a couple of hints that suggest Google has no desire to shake things up.
For one, Google says, "It's best to do one thing really, really well. Google does search. Google does not do horoscopes, financial advice or chat."
There's also Google's much-publicized mantra of not "doing evil." Google claims that ads on its site are not intrusive because they are always relevant, namely that they are generated based on the type of information a user is looking for and always appear as sponsored links. (Reporters at CNET who have been blacklisted by Google may debate the company's saintliness, however.)
So the challenge for Google will be to find new ways of attracting ad dollars from larger businesses (broadband clips tied to video search, for example) or consumers (a Google music service akin to Yahoo! Music or iTunes?) without seeming "evil."
Not the only game in town
Others say Google needs to keep adding new offerings and move beyond search to remain competitive with its well-heeled rivals like Yahoo! and Microsoft (Research) and stay ahead of potential upstarts.
"I'm not convinced that Google has a sustainable strategy. They are taking huge advantage of what's on their plate now, but the Internet is rapidly evolving," said Nancy Scinto, director of research with Voyageur Asset Management, a Minneapolis-based institutional firm that does not own shares of Google.
Scinto said that when it comes to Internet stocks, she's more comfortable with eBay (Research), which her firm does own shares in, since it has proven during the past decade that it can evolve. In addition, it has remained the dominant company in its market, something Google cannot claim.
"Google has good market share, but you could go to Yahoo! or many other search engines," she said. "How will Google keep the business that they have?"
Finally, there's also the issue of what Google really is. Let's call a spade a spade. It's not really a tech company as much as it is a media company that uses technology effectively to sell advertising.
That's not a bad thing. But investors may be blissfully ignoring that the media business is highly cyclical. And without another form of revenue, Google could be prone to some tough downturns.
"Google bulls would say why mess with a good thing," said Martin Pyykkonen, an analyst with Hoefer & Arnett. "But you would want to have other sources of revenue. If search slowed down either in volume or the willingness of advertisers to pay top prices for it, then Google would be stuck in the mud."
So investors who were fortunate to get into Google early should toast the stock's nearly 230 percent run so far. But after the celebration is done, shareholders need to start asking tough questions about the future that Google is going to have to answer.
_____________________
For a look at more Internet stocks, click here.
This year's IPO class doesn't have anything like Google. Click here for more.
---
Analysts quoted in this story do not own shares of companies mentioned and their firms have no investment banking ties with the companies.
Sign up to receive the Tech Investor column by e-mail.
Plus, see more tech commentary and get the latest tech news.