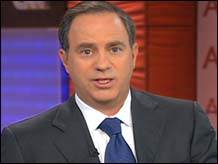 CNN's Andy Serwer takes a closer look at price gouging and refinery shortages. (September 2)
Play video

NEW YORK (CNN/Money) - Gasoline prices fell Tuesday, according to the daily survey conducted by the travel group AAA, marking the first slowdown in over a week despite fears of supply shortages that erupted in the aftermath of Hurricane Katrina.
After peaking at $3.057 on the national holiday Monday, AAA said the average price for a gallon of regular unleaded gasoline dipped by a little more than a penny to $3.041 by Tuesday morning.
The average price for the same gallon of gas a year ago was $1.849, according to AAA.
Prices for higher-octane gasolines also dipped Tuesday, as the national average for mid-grade gas fell to $3.228 from $3.243. AAA's daily fuel gauge report also revealed that the price for premium sank slightly to $3.362 from $3.345, while diesel prices edged down to $2.958l from $2.960 Monday.
On a state by state average, AAA reported Washington D.C. had the highest average price at the pump, charging $3.346 for a gallon of regular unleaded gasoline. The travel club said pump prices in Louisiana were the lowest at $2.741.
With Labor Day marking the end of the summer driving season, many analysts were anticipating gasoline prices to tumble. But gas prices surged last week after Hurricane Katrina slammed into the Gulf Coast.
Gas stations areas such as the Atlanta metropolitan region were charging as much as $5 a gallon. One station in Stockbridge, Ga. was charging customers $5.87 a gallon.
Americans feared that downed refineries and production facilities in the Gulf of Mexico due to the storm would limit the supply of gasoline around the country.
Many economists believe that if gasoline prices continue trending upwards it would severely hurt the spending power of American consumers, especially low- and middle-income households.
___________________
How do you know if you are being gouged at the pump? Click here.