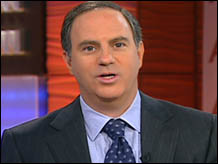 CNN's Andy Serwer reports on how the bankruptcy of Delta and Northwest will affect customers with tickets for future flights. (September 15)
Play video

NEW YORK (CNN/Money) - The employees, creditors and investors at Delta and Northwest airlines are all likely to take hits in those carriers' bankruptcy filings, but few passengers will see their travel plans, or airfares, affected by the court action.
Delta Air Lines, the nation's No. 3 carrier, filed for bankruptcy court protection Wednesday. Within minutes, Northwest Airlines followed suit.
Both filings were widely anticipated, and both were under Chapter 11 of the bankruptcy code, which allows for continued operations during a court-supervised reorganization. United Airlines has operated under bankruptcy protections since December 2002 without passengers being directly affected, as have a number of other airlines in recent years. And both airlines took pains to try to assure their customers in statements Wednesday.
"Delta is open for business as usual and will continue normal operations throughout the reorganization process," said the statement from Delta CEO Gerald Grinstein. "Our customers can be confident that they remain our number one priority and that their travel plans and SkyMiles are secure."
"We will continue to provide safe, reliable air transportation to the more than 55 million passengers carried annually to their destinations around the world," said a statement from Northwest CEO Doug Steenland.
While businesses that operate under bankruptcy court protection sometimes go out of business, that is not likely to happen to carriers the size of Delta and Northwest, say industry experts. The airlines that have gone out of business, at least in their first time through bankruptcy, are generally much smaller carriers.
"As we've seen, these airlines never seem to shake out," said Philip Baggaley, Standard & Poor's senior airlines credit analyst.
But airlines in bankruptcy do generally get smaller, as they get out of leases for older, less efficient aircraft and trim staff in an effort to stem losses. United Airlines trimmed its fleet of jets by 12.5 percent in the 12 months before June 30, and by more than 100 aircraft, or nearly 20 percent, since it filed for bankruptcy court protections.
Airfares are not likely to see a large impact one way or the other, according to industry experts. One exception would be air fares could increase in markets where Delta or Northwest end or cuts back on service as part of the downsizing.
"Small and midsize communities can certainly be hurt," said airline consultant Michael Boyd.
But other consultants say that even when a money-losing carrier pulls out of a market, its place can be taken by other carriers.
"I think those markets could see some fare increases, but you never know if a low cost carrier will see an opportunity to move in to some of those markets," said Mo Garfinkle, chairman and CEO of GCW Consulting, an airline consultant.
-----------------------------------------------------------
For a closer look at the Delta bankruptcy, click here.
For a closer look at the Northwest bankruptcy, click here.
For a look at the future of U.S. air travel, click here.