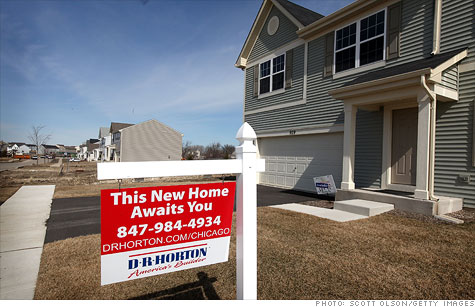 NEW YORK (CNNMoney) -- Sales of new homes, a benchmark indicator both for the housing market and the overall economy, rose slightly but remained slow in September.
Sales reached a 313,000 annual rate in September, 5.7% more sales than the revised estimate for August, according to a monthly report from the Census Bureau released Wednesday. But sales were off 0.9% compared with 12 months earlier.
New-home sales have been hovering around the 300,000 mark for many months, a shadow of the activity of the boom years, when monthly sales peaked at an annual rate of 1.4 million units.
There were about 163,000 new homes on the market by the end of September. That represented a 6.2 month supply at the current rate of sale. The median sale price was $204,400.