A rally on Wall Street gained momentum Thursday afternoon, sending stocks to fresh multi-year highs, as investors welcomed the Federal Reserve's new bond-buying plan.
The Dow Jones industrial average jumped 207 points, or 1.6%, while the Nasdaq rose 1.3% and the S&P 500 gained 1.6%. Prior to the Fed's announcement, all three major indexes had been just 0.2% higher.
The day's gains pushed the Dow and S&P 500 to their highest closing levels since December 2007, while the tech-heavy Nasdaq finished at its highest level since November 2000.
Financial stocks led the broad rally, with the KBW Bank index (BKX) climbing 2.8% to its highest level since May 2011. Bank of America's (BAC) nearly 4.8% advance led the Dow higher, while JPMorgan's (JPM) 3.7% rise helped the stock fully recover the losses it suffered following the 'London whale' disclosure.
As investors moved into risky assets, oil prices spiked 1.3% to $98.31 a barrel. Priced had already been higher amid "concern that protests in the Middle East may threaten supplies," said Wells Fargo Advisors analysts.
Gold, which is used as a hedge against inflation, jumped 2% to hit a nearly 7-month high. And Treasuries, which had had been gaining ground earlier, sold-off sharply, which pushed 10-year yield above 1.8% from 1.72% before the Fed's announcement. The yield settled around 1.74%.
The Fed said it will buy $40 billion of mortage-backed bonds each month for however long it deems necessary. In the past, the Fed has concentrated its purchases in Treasuries.
Housing stocks gained on the news. Shares of homebuilder Hovnanian (HOV) and Pulte Group (PHM) rose more than 3%. Lennar (LEN) and Toll Brothers (TOL) gained almost 2%.
The Fed also said it plans to keep interest rates at "exceptionally low levels" until mid-2015. Previously, the central bank had forecast rates would remain low until late 2014.
Related: Fed pulls trigger on QE3
"There's no big surprise here," said Jeffrey Kleintop, chief market strategist at LPL Financial, adding that he expects the initial market enthusiasm will begin to fade sooner rather than later. "The only thing that struck me a bit was that the Fed has left the door open to do more if it needs. This might not be all of it."
Meanwhile, the Fed lowered its forecast for economic growth this year, but boosted its outlook for 2013.
During a press conference, Fed chair Ben Bernanke said the idea behind the new bond-buying plan was to "quicken the economy."
But Bernanke also admitted that the Fed alone is not strong enough to fix the job market, which is struggling with an unemployment rate above 8%, and urged other policymakers -- namely Congress -- to do their part.
Related: Fed acted because Congress is lame
"I want to be clear: While I think we can make a meaningful and significant contribution to reducing this problem, we can't solve it. We don't have tools that are strong enough to solve the unemployment problem," Bernanke said.
If Congress fails to address the impending fiscal cliff, "then QE3 will be as if we got flu shots before storming the beaches of Normandy -- it's not going to matter," said Kleintop.
Ahead of the opening bell Thursday, the Labor Department reported initial jobless claims increased to 382,000 for the week ended September 8, up 15,000 from the week earlier, and worse than expected. The U.S. Bureaus of Labor Statistics reported producer prices rose 1.7% in August, marking the largest monthly jump since June 2009 and higher than expected.
Related: QE3 won't create jobs
Anticipation of the Fed's decision weighed on markets around the world. European markets and Asian markets finished mixed Thursday ahead of the news.
The euro edged higher against the U.S. dollar, holding above $1.29 for the second day in a row.
Related: Banking union faces long road
Meanwhile, Europe remained in focus after a senior International Monetary Fund official said Greece will need a third bailout package from the eurozone, according to a Wall Street Journal report. The official's comments come a day after Germany's Constitutional Court ruled against a request to block Europe's latest rescue fund.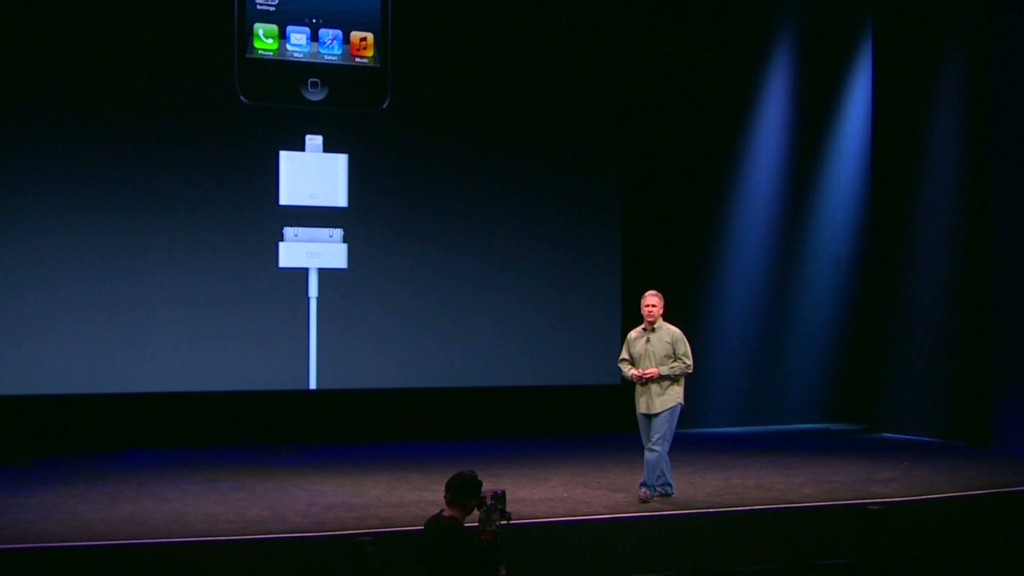 Companies: Shares of Facebook (FB) pulled back slightly from the 1-month high reached a day earlier. Facebook's stock has gained nearly 13% over the past five days, but less than $21 share, it's still a far cry from its IPO price of $38.
Apple's (AAPL)stock rose almost 2% a day after the tech giant unveiled the iPhone 5, and closed at an all-time high of $683.
Aerospace companies BAE Systems (BAESY) and European Aeronautic Defence & Space Co (EADSY). said they were in merger talks Wednesday. Shares of both companies declined sharply Thursday.
Retailer Pier 1 Imports (PIR) reported strong second-quarter earning Thursday morning and raised its full-year guidance, and shares rose slightly.