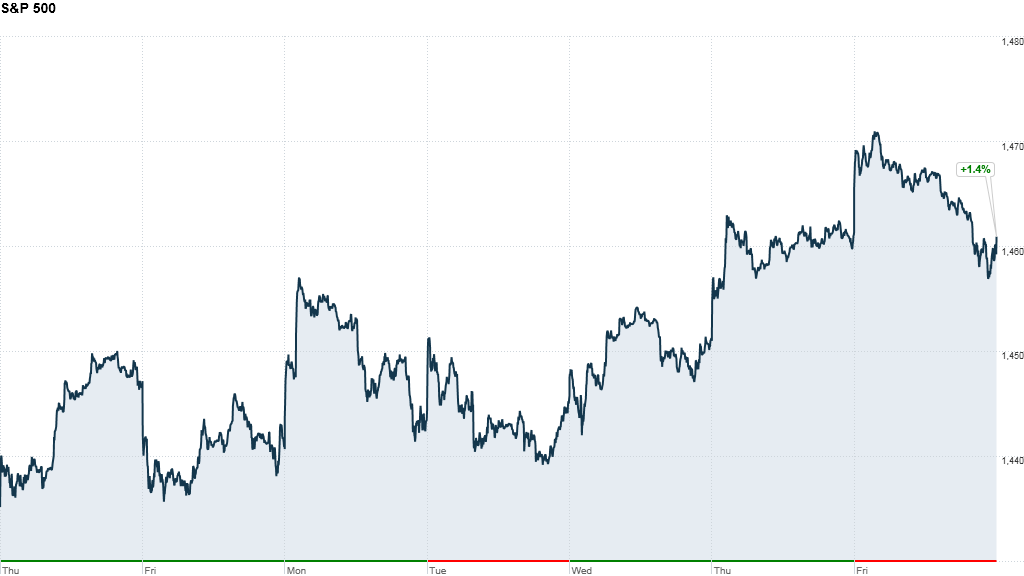 Investors are on pins and needles ahead of the start of third-quarter earnings season.
As always, aluminum manufacturer Alcoa (AA) will kick things off when it reports results after the closing bell Tuesday.
A host of companies have already revised their financial estimates down. But this week, as companies including Yum! Brands (YUM), Costco (COST), Safeway (SWY) and Infosys (INFY) announce results, will offer the first clear picture of just how hard the global economic slowdown has hit business revenues and profits.
"These earnings are going to set the tone for what earnings season will look like overall," said Ben Halliburton, managing director at Tradition Capital Management. "We seem to be seeing some of the worst pre-announcements coming out since we did in 2008."
Investors are worried that a disappointing earnings season could cause the 2012 stock market rally to fizzle. The S&P 500, the Dow and the Nasdaq are all up more than 11% this year. Stocks ended the week up roughly 1%.
Related: September jobs report: Unemployment rate tumbles
Negative earnings were counterintuitively viewed as a good thing by investors recently because they were perceived as ammunition for another round of bond buying by the Federal Reserve. With QE3 already in the cards, bad earnings will likely be viewed as simply bad earnings.
"Since June, we've had very much of a Fed-induced rally. People said 'oh, the economy is slowing, the Fed will help,'" said Halliburton. "If earnings come out negative, where do we go from here?"
On Friday ahead of the open, JPMorgan Chase (JPM) and Wells Fargo (WFC) will be the first two banks to report. These banks will give investors a sense of whether lending has picked up and provide color on the strength of a housing recovery.
Related: Bank profits rebounded in third quarter
JPMorgan's Jamie Dimon will also be forced to confront the elephant -- or should we say, the London Whale -- in the room.
Dimon has indicated that traders have tamed the outsize losses from the bank's big bets on derivatives, but investors are still wondering whether the $5.8 billion loss has increased since the bank's second-quarter earnings call.
The spate of earnings reports may finally give investors a week-long breather from watching every move made by European leaders and central bankers. The main focal point this week in Europe is a meeting among finance ministers Monday evening to discuss Greece and Spain. Analysts and investors aren't expecting any concrete plans to come from those meetings. The primary summit for European leaders will be held the following week.
In additional to earnings, U.S. investors will continue to get more economic reports, following a stellar and surprising report on employment. Readings on consumer and producer inflation rates will be released. The Federal Reserve will also release its beige book on Wednesday, a report on economic activity in 12 key regions.