Investors have a lot to contend with this week, as U.S. economic data, earnings reports and developments out of the eurozone will make waves.
A deluge of reports on the U.S. economy will give investors a status report on the nation's economic health in the three weeks before the presidential elections.
Last month's jump in gas prices will likely play a role in several data points this week, including the value of retail sales and consumer prices in September, which are due out Monday and Tuesday.
Investors will also get a glimpse into manufacturing and industrial production, which has been struggling under pressure from a global slowdown across the sector.
The housing market, a bright spot on the otherwise slow recovery, will once again be in the spotlight, with reports on housing starts, building permits, mortgage rates and existing home sales popping up throughout the week.
Economists believe that the nation's housing market has finally turned the corner and expect home prices to continue to rise, with some analysts predicting that we're on the brink of another housing boom. Mortgage rates are likely to remain near record lows thanks to the Federal Reserve's monthly purchase of $40 billion in mortgages for the foreseeable future.
In corporate news, earnings will once again be in focus this week. Investors will get a sense of how heavily the global slowdown has weighed on business revenues and profits. Lackluster earnings could hamper this year's stock market rally.
Three more investment banks are expected to report earnings this week, deepening the understanding of whether lending has picked up and how strong the housing recovery has been. Results from Citigroup (C), Goldman Sachs (GS) and Bank of America (BAC) are on tap.
JPMorgan Chase (JPM) was the first to report earnings last week, and came in with record profits for the third quarter. The bank cited new mortgages and refinancings as the key driver of overall results. Mortgage lending also lifted Well Fargo's (WFC) quarterly results to record levels, but revenue still fell short of analysts' estimates.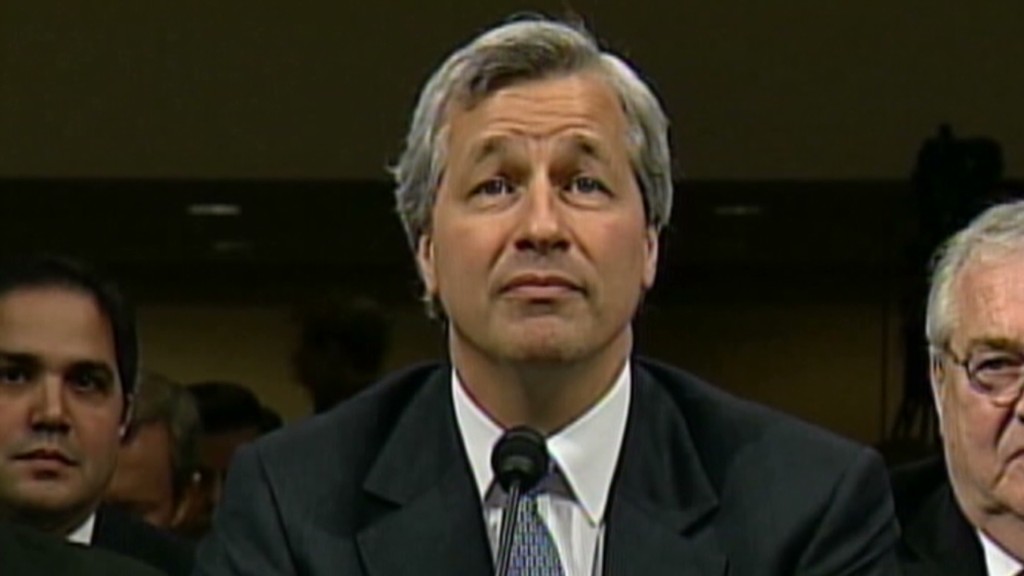 Analysts expect to see similar results from banks this week.
"Given what we saw out of Wells and JP Morgan, I'd expect banks to come in around the same," said Rex Macey, chief investment officer at Wilmington Trust Investment Advisers. "The regulators are playing such a big role in some of these institutions that it leads to greater consistency in reporting. It's a little more predictable."
A slew of tech and mobile companies are also on deck.
Investors will pay particular attention to results from Intel (INTC), Microsoft (MSFT) and IBM (IBM), since shipments of personal computers are on pace to fall this year for the first time since the dot-com bust of 2001.
Intel already cut its third-quarter sales forecast last month, and rival chipmaker Advanced Micro Devices (AMD) followed suit last week, warning that third-quarter revenue could decline 10% from the previous quarter.
Worries about the eurozone will also come into play this week. European Union leaders will come together for the EU Council meeting on Thursday and Friday. They are expected to discuss reforms on banking, but many anticipate that there could be pressure on Spain to request a bailout in exchange for European Central Bank support.
Spain came under more pressure last week, as Standard & Poor's lowered its credit rating on the ailing nation last week, stating that "the government's room to maneuver to contain the crisis has diminished."
U.S. stocks ended the week lower. The Dow lost more than 2%, the biggest weekly decline since June 1. The S&P 500 and Nasdaq suffered similar declines.