U.S. stock futures rose Monday, ahead of another batch of corporate earnings.
Global bellwether Caterpillar (CAT) kicked off a busy week of corporate earnings with a disappointing outlook, even as its quarterly results came in better than expected.
The heavy equipment manufacturer said it expects to earn between $9 and $9.25 per share on sales of about $66 billion in 2012. Analysts surveyed by Thomson Reuters had predicted full-year earnings of $9.40 per share on sales of $67 billion.
Despite the negative guidance, Caterpillar earned $2.54 per share in the third quarter, topping analysts' expectations.
Yahoo (YHOO), with new CEO Marissa Mayer at the helm, reports after the bell. Yahoo is expected to post earnings of 26 cents a share on $1.08 billion in revenue.
Fellow tech heavyweights Facebook (FB) and Apple (AAPL) are up later in the week, as are AT&T (T) and Boeing (BA).
Related: Facebook's week of reckoning
U.S. stocks fell Friday, the worst day on Wall Street since June, following a slew of weak earnings reports.
Analysts at S&P Capital IQ predict third-quarter earnings for companies in the S&P 500 will grow by just 0.04% overall this quarter, the worst since the third quarter of 2009.
World Markets: European stocks were mixed in early trading. Britain's FTSE 100 rose 0.1%, the DAX in Germany was little changed, and France's CAC 40 added 0.2%.
Asian markets closed higher. The Shanghai Composite rose 0.2%, the Hang Seng in Hong Kong advanced 0.7%, and Japan's Nikkei gained 0.1%.
Related: China currency plays role in U.S. politics
Companies: DISH Network (DISH) reached an agreement with Voom HD Holdings, which owns Cablevision and AMC Networks, on Sunday. DISH agreed to pay $700 million in cash to settle a dispute over wireless multichannel video distribution and data service licenses.
BP (BP) said Monday it was in "advanced discussions" on a deal that would result in the sale of 50% of its Russia-based assets to Rosneft, a state-owned oil and gas company.
Hasbro (HAS) reported third-quarter earnings of $1.24 per share, down from $1.27 per share in the same period last year. Excluding foreign exchange costs, the toymaker said it made $1.28 per share.
Genealogy website Ancestry.com (ACOM) announced plans to be taken over by an investor group led by private equity firm Permira. The cash transaction values Ancestry.com at $1.6 billion, or $32 per share. Shares surged 8% ahead of the bell.
Halcón Resources (HK) announced a $1.4 billion deal with Petro-Hunt to develop a stake in North Dakota's gas-rich Bakken and Three Forks region.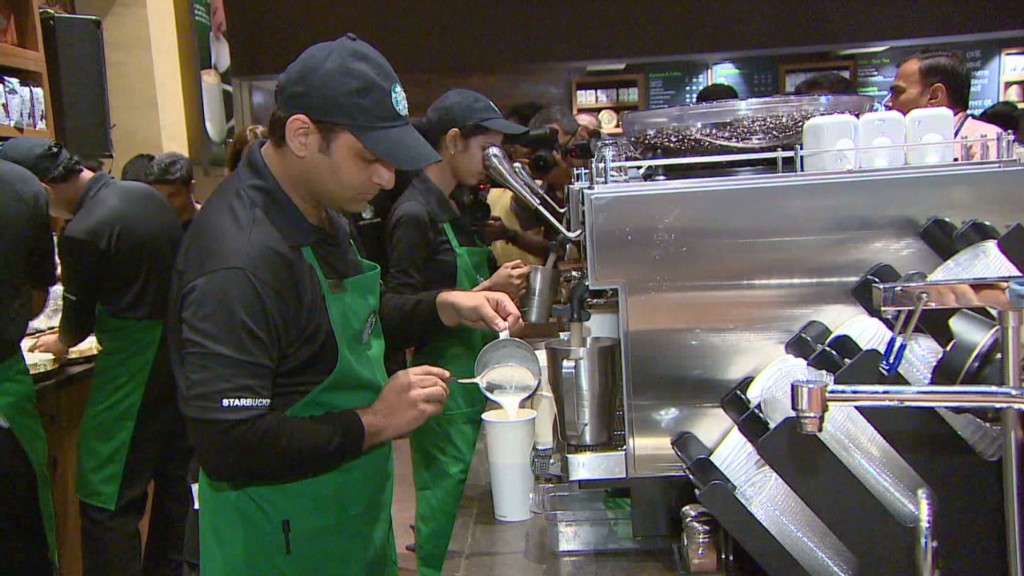 Currencies and commodities: The dollar fell against the euro and the British pound, but edged higher against the Japanese yen.
Oil for November delivery rose 17 cents to $90.22 a barrel.
Gold futures for December delivery gained 5 cents to $1,724.50 an ounce.
Bonds: The price on the benchmark 10-year U.S. Treasury edged lower, pushing the yield up to 1.81% from 1.77% late Friday.