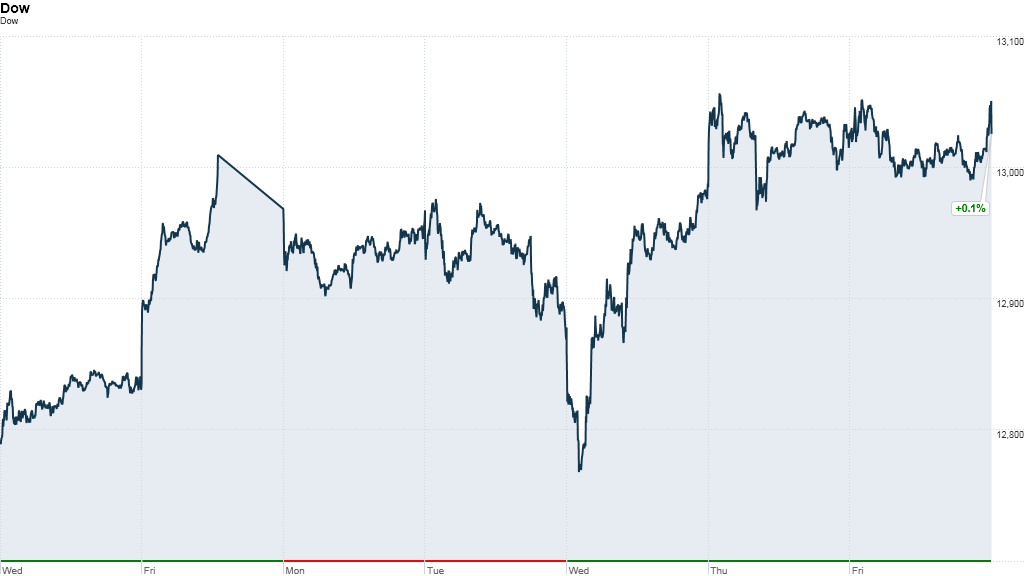 U.S. stocks have been stuck at a standstill recently, but reports on the job market, manufacturing and consumer spending this week may provide the market with a jump start.
Investors have been hesitant to pull the trigger over the last few weeks, as lawmakers and President Obama struggle to find consensus over year-end tax hikes and spending cuts. There's fears that, if unresolved, the so-called fiscal cliff will harm the economy at a time when the outlook for growth is already in question.
Last week, the Dow Jones Industrial Average and S&P 500 ended flat for the week. The Nasdaq eked out a gain of 1.4%.
Analysts are hopeful that this week's economic data will light a fire under lawmakers to make a deal, especially if there's evidence that employers are postponing hiring until there's resolution in Washington.
Investors will first get a sense of the nation's employment picture on Wednesday from payroll processing firm ADP and from the Challenger job cuts report on Thursday.
The main event comes Friday, when the Labor Department releases its nonfarm payroll numbers and the nation's unemployment rate.
"This week may bring some more progress towards a deal to prevent the U.S. fiscal cliff," said Paul Dales, senior U.S. economist at Capital Economics. "November's employment report...may provide further incentive."
The U.S. labor market has been inching back in recent months. Labor Department reports have shown improvement in hiring and a decline in the number of job cuts. But the impact of Superstorm Sandy may rear its head in November's report.
The number of those seeking help in the wake of the hurricane spiked in November, as many hourly workers whose employers were forced to close in the wake of the storm filed for unemployment benefits.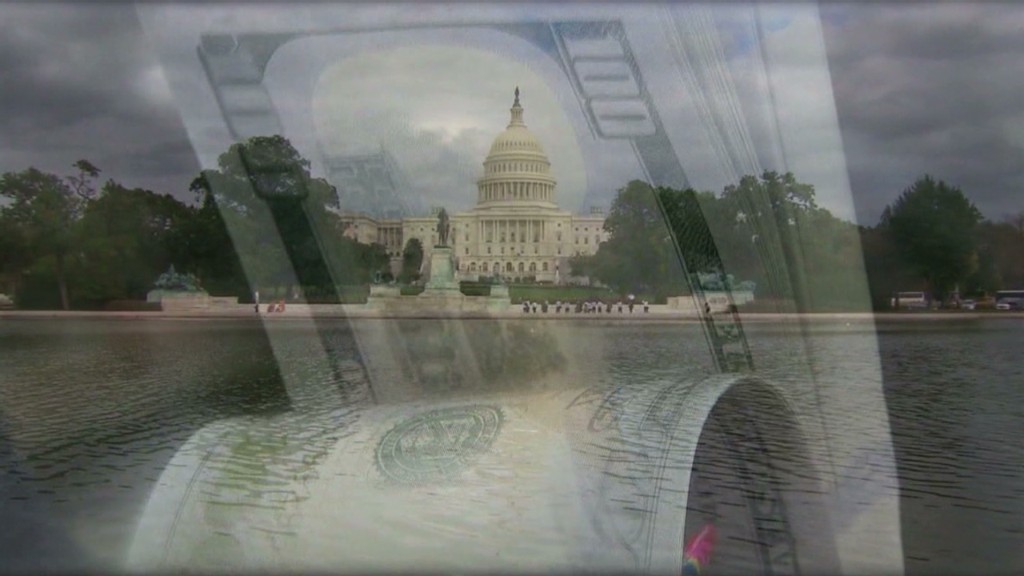 How Americans are feeling and spending will also be in focus this week, with consumer credit, Michigan consumer sentiment and auto sales due out throughout the week.
Investors will be watching these numbers carefully after the Commerce Department reported last week that consumer spending stalled in October as income growth waned. Consumer spending accounts for more than two-thirds of the nation's economy. A stall in spending could be a troublesome sign, especially in the midst of the holiday season.
Factory sales, the ISM manufacturing index, productivity and labor costs will give investors a better picture of the U.S. manufacturing sector.
Global manufacturing has been a mixed picture. China's manufacturing industry exhibited signs of improvement in November. But a report last week showed that the European manufacturing sector was contracting, and eurozone service industry companies are more pessimistic about their prospects than at any time since early 2009.