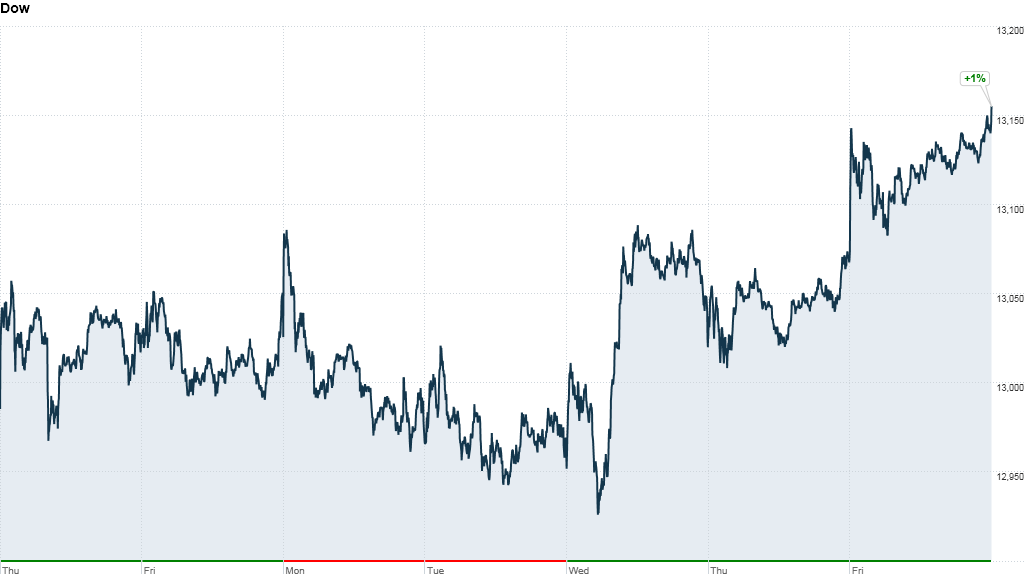 While several U.S. economic reports are on tap this week, concerns over the fiscal cliff will continue to loom large on markets.
In recent weeks, investors have been holding off from making big bets as political wrangling over the fiscal cliff plays out in Washington. If lawmakers fail to strike a deal before the end of the year to avert the $500 billion of scheduled tax increases and spending cuts, the U.S. economy could fall back into a recession.
"Every day we get closer to the cliff, it's not clear we're any closer to an agreement," said Paul Zemsky, chief investment officer of multi-asset strategies at ING U.S. Investment Management.
Zemsky anticipates that the market will be whipped around with cliff-spawned volatility this week, but he doesn't expect big stock market moves in either direction ahead of a final decision.
Despite the fact that Washington will dominate headlines this week, investors will have several economic reports to contend with.
The Federal Reserve's Federal Open Market Committee will hold a two-day meeting, culminating with a rates decision on Wednesday. At its last meeting in October, the FOMC kept its target rate at a record low and said the economy was likely going to need stimulus for years to come.
The Fed's stimulus program, known as Operation Twist, will expire at the end of this month. The program allowed the Fed to sell short-term Treasuries to buy longer-term bonds as a way to keep long-term interest rates low. Investors are waiting to see if the central bank has its sights set on more bond shopping.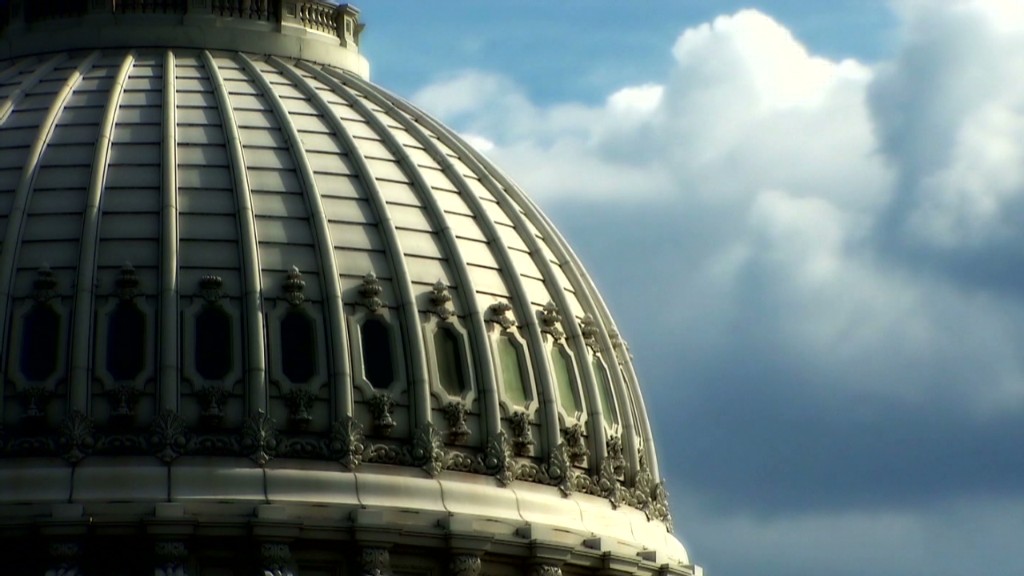 Investors will also get a sense of how consumers have been spending, with retail sales due out Thursday. Last week, a consumer sentiment reading from Thomson Reuters/University of Michigan was below forecasts, serving as a stark reminder that Americans are still nervous about the economy.
The reading is usually important because consumer spending accounts for more than two-thirds of the nation's economy. But this time the results are expected to be skewed from the impact of Superstorm Sandy.
Data on the manufacturing sector will also be in play, with wholesale inventories, industrial production, business inventories and the producer price index due out throughout the week.
Related: U.S. manufacturers grind to a halt
Manufacturing, globally, has been all over the map in recent months. China's official purchasing manager's index ticked up to a seven-month high and manufacturing activity is accelerating at a faster pace in India. In Europe, where factories have recently weathered a downturn, the contraction eased a little in November.
Last week, a report showed that manufacturing activity came to a standstill in the U.S., as fears about the fiscal cliff weighed on the sector.
Investors will also get to see how the U.S. is performing in the world of international trade, with reports on import and export prices as well as trade balance due out on Tuesday and Wednesday.
U.S. stock markets ended the week mixed. The Nasdaq snapped a two-week winning streak, dragged down by a nearly 9% sell-off in Apple (AAPL) shares. But the S&P 500 and Dow Jones Industrial Average managed to eke out a third straight week of modest gains.