U.S. stock futures rose early Monday, as investors welcomed strong durable goods orders and better-than-expected earnings from manufacturing giant Caterpillar.
The Census Bureau said durable goods orders rose 4.6% in December. Analysts were looking orders to rise just 1.6% last month, following a 0.7% uptick in November.
Caterpillar's fourth-quarter earnings topped analyst expectations, sending shares of the company up more than 1% in premarket trading. As the biggest seller of construction equipment in the world, with major operations in China, Caterpillar (CAT) is considered a bellwether for the global economy.
Yahoo (YHOO) earnings are up after the bell. The company's fourth-quarter results are a big test for CEO Marissa Mayer, who shocked the world last summer by taking the top spot at Yahoo. The results will be a look into Yahoo's new business strategy -- the results of which Mayer began laying out in an all-staff meeting in September.
Of the 141 companies in the S&P 500 that have reported earnings so far, 67% have reported results above analyst expectations, according to Thomson Reuters. Overall, fourth-quarter earnings are expected to grow 2.8% from a year ago.
Related: 4 ways the market could really surprise you
Also on the corporate front, shares of Apple (AAPL) will be in focus Monday, with shares edging slightly higher in premarket treading. The iPhone and iPad maker's stock is down almost 20% this year. On Friday, Apple lost its title as the world's most valuable company to Exxon (XOM) as shares closed at a 1-year low.
Following the opening bell, the National Association of Realtors will release pending home sales for December.
Related: Fear & Greed Index steeped in extreme greed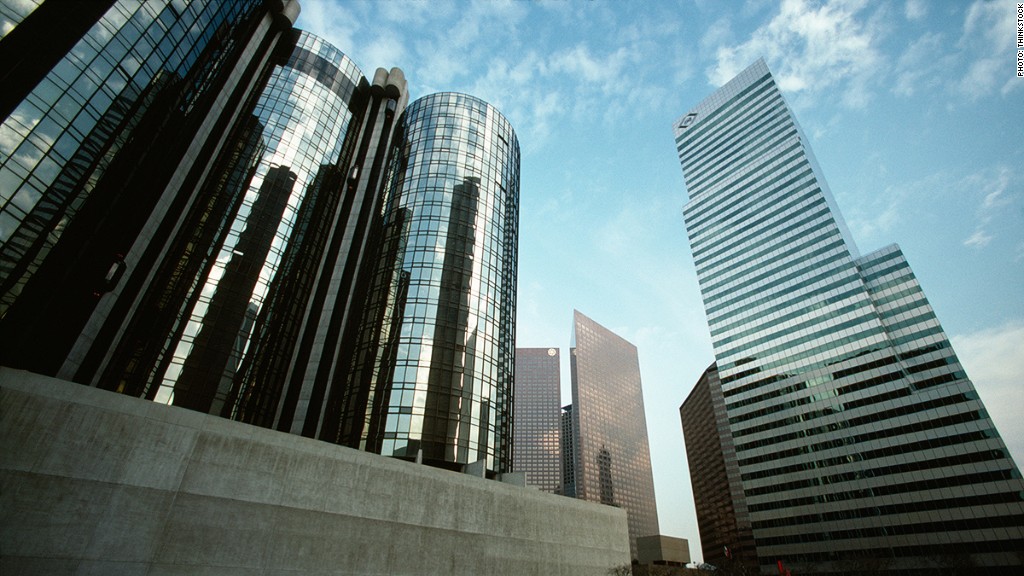 U.S. stocks have had quite a run in 2013, with four straight weeks of gains so far this year. The Dow finished Friday at its highest level since October 2007, while the S&P 500 closed above the 1,500 mark for the first time since December 2007. The Dow is now just 2% away from its all-time high, and the S&P 500 is off about 5% from its record high.
European markets were slightly higher in morning trading Monday, while Asian markets ended finished mixed. The Shanghai Composite added more than 2%, closing at its highest level since June, while the Nikkei tumbled nearly 1%. The Hang Seng in Hong Kong edged slightly higher.