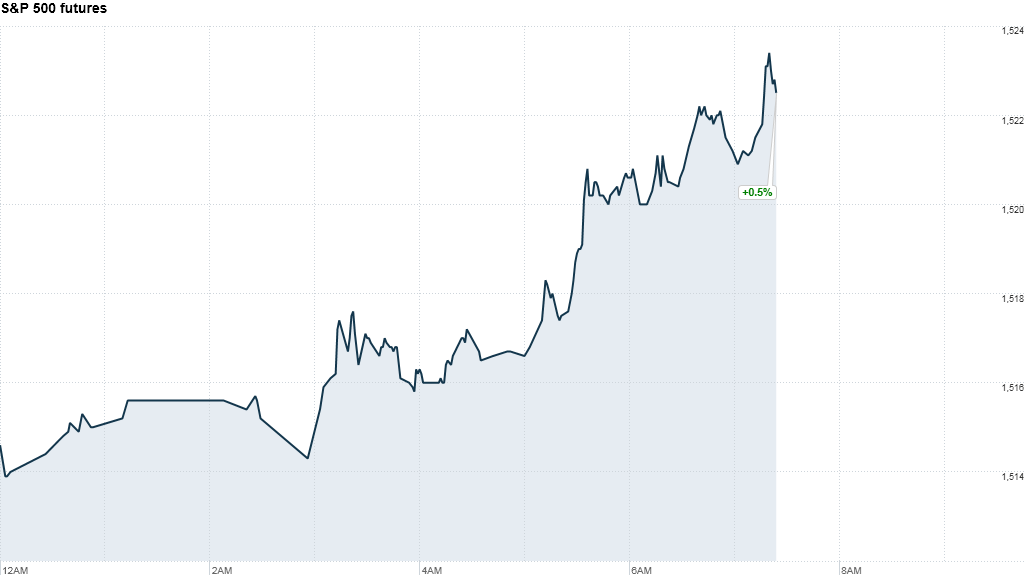 U.S. stock futures were higher Monday, following gains overseas.
Multiple Japanese media reports say that Prime Minister Shinzo Abe is poised to nominate an advocate of aggressive monetary easing to head the Bank of Japan. The yen fell to the lowest point versus the dollar since May 2010 on the news.
And while results of Sunday's Italian elections are not yet known, late polls show center-left candidate Pier Luigi Bersani on track to defeat controversial three-time prime minister Silvio Berlusconi and ex-comedian Beppe Grillo, who is leading an anti-establishment movement. Markets could react badly if Berlusconi, who has promised to undo some austerity measures, or Grillo were to win, as it would raise new doubts about the future of the euro.
European markets were firmer in morning trading, following a strong lead in Asia. The Nikkei added 2.4%, while the Hang Seng increased 0.2% and the Shanghai Composite closed up 0.5%.
Related: Wall Street CEO pay: Who's paid the most
It's not all good news in overseas markets. After U.S. markets closed Friday, Moody's stripped the United Kingdom of its AAA credit rating, citing the country's rising debt burden and tepid growth outlook. The British pound fell versus the dollar and the euro in trading Monday. And a key gauge of momentum in Chinese manufacturing fell unexpectedly.
U.S. stocks rose Friday, capping the worst of 2013 for the S&P and the Nasdaq, though the Dow managed a slight gain.
Fear & Greed Index on the edge of extreme greed
In corporate news, shares of Barnes & Noble (BKS) shot 18.5% higher after Chairman Leonard Riggio said he plans to buy the company's retail operations, leaving the Nook electronic book segment a separate company. No price was disclosed in his filing with the Securities and Exchange Commission.
Lowe's (LOW) reported lower sales and earnings, but both results were slightly better than forecasts and the company announced a $5 billion share repurchase.
Results are due later in the week from companies including Home Depot (HD), Macy's (M) and Groupon (GRPN). But there is little in the way of U.S. corporate or economic news due Monday.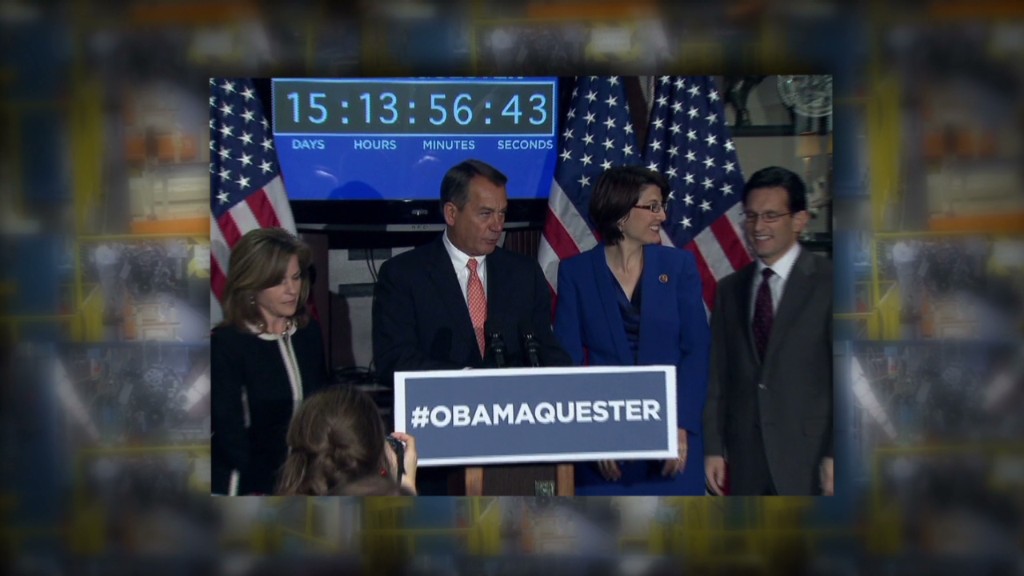 U.S. investors looking for domestic news can focus on Capitol Hill for signs of progress in talks to avoid deep cuts in federal spending due to take place at the end of the week. But there were few signs of compromise in comments Sunday.