The momentum in stocks could pick up steam or stall as investors test the depth of the U.S. economic recovery from reports on manufacturing and consumers that are due out throughout the week.
Stocks wrapped up one of the best weeks of the year, with the Dow Jones Industrial Average, S&P 500 and Nasdaq ending the past week up more than 2%. All three major indexes are already up between 7% and 10% so far this year.
Several reports on U.S. manufacturing are on tap, including the producer price index, business inventories, empire manufacturing, industrial production, consumer price index and capacity utilization. Economists surveyed by Briefing.com are forecasting improvements from a month earlier, which could boost the markets further.
Earlier this month, a report from the Institute for Supply Management showed that activity in the sector picked up more than expected in February.
But there is still concern about the strength of the global economy, since China's manufacturing sector fell unexpectedly last month.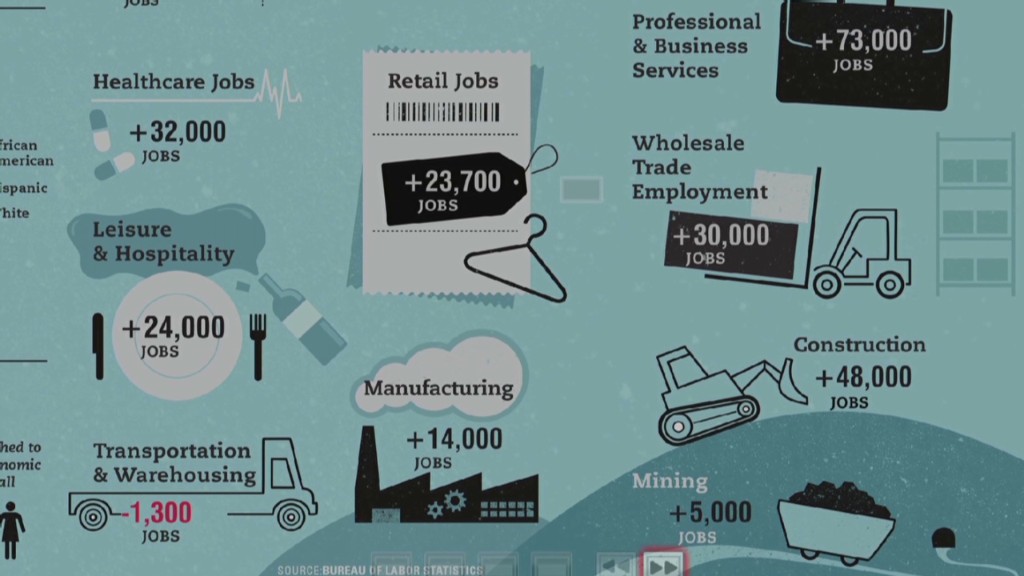 Investors will get to see if American consumers are also feeling as optimistic as the stock market. Retail sales and Michigan sentiment come out on Wednesday and Friday, respectively. These numbers have more significance this month, as investors have been waiting to see if the increased payroll tax, delayed income tax refunds and higher gas prices have caused consumers to pull back.
Wal-Mart (WMT), the nation's largest retailer, warned that these factors had started taking a toll on late January and early February sales. Bill Simons, the company's U.S. CEO, said that customers had pulled back on discretionary spending as they adjusted to smaller paychecks.
While that may be true for Wal-Mart shoppers, the closely-watched Consumer Confidence Index, a broad measure of how Americans are feeling about the economy each month, had shot back up in January from two slower months. Investors will be eager to see if this held steady and rings true in February sales across the board.