U.S. stocks finished mixed Tuesday, after lawmakers in Cyprus voted against a tax on bank deposits. This throws into doubt a €10 billion euro bailout deal for Cyprus reached with the European Union just three days ago.
The Dow Jones industrial average finished up almost 4 points, while the S&P 500 and Nasdaq declined more than 0.2%. Earlier in the day, all three indexes were up more than 0.3%.
Cyprus has been in the spotlight since the weekend, as the EU tried to impose a one-time tax on bank deposits as part of a bailout package for the heavily indebted nation. The Cypriot government proposed a revised bill Tuesday that would exempt savings under €20,000, but the nation's parliament still rejected the bill. Failure to secure emergency loans from the EU would leave Cyprus facing a banking collapse and default.
"We believe the [EU] decision on Cyprus was a dangerous move, with the potential to have knock-on effects elsewhere," wrote BNP analyst Gizem Kara, in a research note. "Although the immediate impact may be contained if the decision is deemed to be unique in Cyprus, due to its special circumstances, a precedent has been set."
Related: Eurozone's risky strategy
The recent weakness in stocks follows a strong run-up this year. Just last week, the Dow was on a 10-day winning streak, which included eight straight days of record highs. And the S&P 500 is still only about 1% away from its all-time closing high.
All three major indexes remain up between 7% to 10% higher for the year, fueled by ongoing stimulus from the Federal Reserve and signs that the economy is well on its way to a full recovery.
On Tuesday, a report from the U.S. Census Bureau showed that housing starts rose 0.8% in February, while building permits jumped 4.6%.
Related: Cyprus just a 'hiccup' for stock rally
In corporate news, shares of Canadian athletic apparel maker Lululemon Athletica (LULU) slid after the company announced a recall of yoga pants that were unintentionally see-through.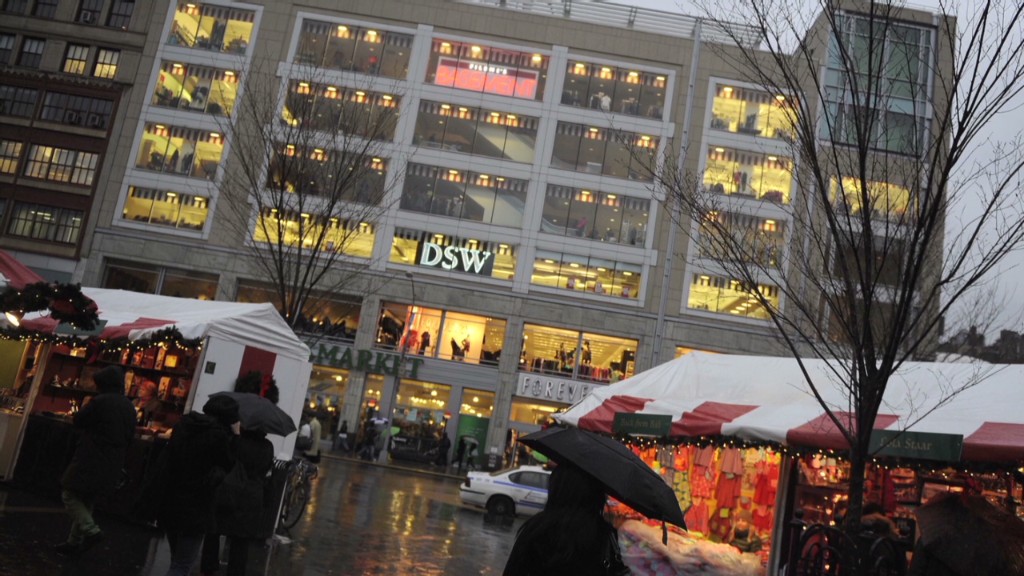 Shoe retailer DSW (DSW) missed revenue forecasts and issued cautious guidance about sales, prompting the company's stock to fall.
Electronic Arts (EA) shares declined after the company announced its chief executive was resigning. EA also said its revenue and earnings would be at the low end or below its January guidance.
Shares of Walgreen (WAG) rose 5% after the company and Alliance Boots, in which Walgreen bought a stake last year, agreed to a 10-year partnership with pharmaceutical distributor AmerisourceBergen (ABC). Shares of rival distributor Cardinal Health (CAH), whose own contract with Walgreen expires later this year, declined on the news.
Related: Fear & Greed Index: Sliding into greed
European markets closed lower Tuesday, while Asian markets ended mixed.
The ZEW Indicator, a measure of economic sentiment in Germany, notched up in March but was muted by Cyprus uncertainty and political turmoil in Italy.
The U.S. dollar gained against the euro, which was trading at $1.29.
"Capital flight is the most immediate concern," wrote Caxton FX analyst Richard Driver. "People will be loath to park their funds in euros if risks like these [Cyprus] taxes exist. Reassurances have been made that the Cypriot scenario is unique but there is no way people can be sure that this is the case."
The dollar was flat versus the British pound, and fell versus the Japanese yen.
Oil prices declined while gold prices nudged higher.
The price on the 10-year Treasury rose, with the yield falling to 1.91% from 1.96% late Monday.