Investors were stepping back Tuesday.
With little on the corporate or economic dockets, U.S. stock futures were little changed.
Stocks have been on a tear this year, with all three indexes up roughly 15% so it's not unexpected to see some pullback.
"The market has been trending very aggressively," said Societe Generale analyst Sebastien Galy. But investors aren't panicking.
Related: Bloomberg still has plenty of fans on Wall Street
Ahead of the market open, the U.S. Bureau of Labor Statistics reported import prices fell 0.5% last month and export prices decreased 0.7%.
As earnings wind down, a few big names are still on deck this week, including Macy's (M), Wal-Mart (WMT), J.C. Penney (JCP) and Cisco (CSCO).
Shares of Take-Two Interactive (TTWO) jumped in premarket trading after the maker of Grand Theft Auto easily beat profit forecasts.
SolarCity (SCTY) -- chaired by Tesla Motors (TSLA) head Elon Musk -- reported a wider-than-expected loss and offered weak guidance, sending shares plunging. The sell-off spilled into rival First Solar (FSLR).
Sony's (SNE) stock rose after hedge fund titan Dan Loeb said his firm, Third Point, had amassed a 6% stake, making it the largest shareholder. Loeb wants to spin off the Japanese company's movie and music division.
Of the 453 S&P 500 companies that have reported earnings results for the first quarter, 301 have beat analysts' estimates, 115 have missed, and 37 have met, according to S&P Capital IQ.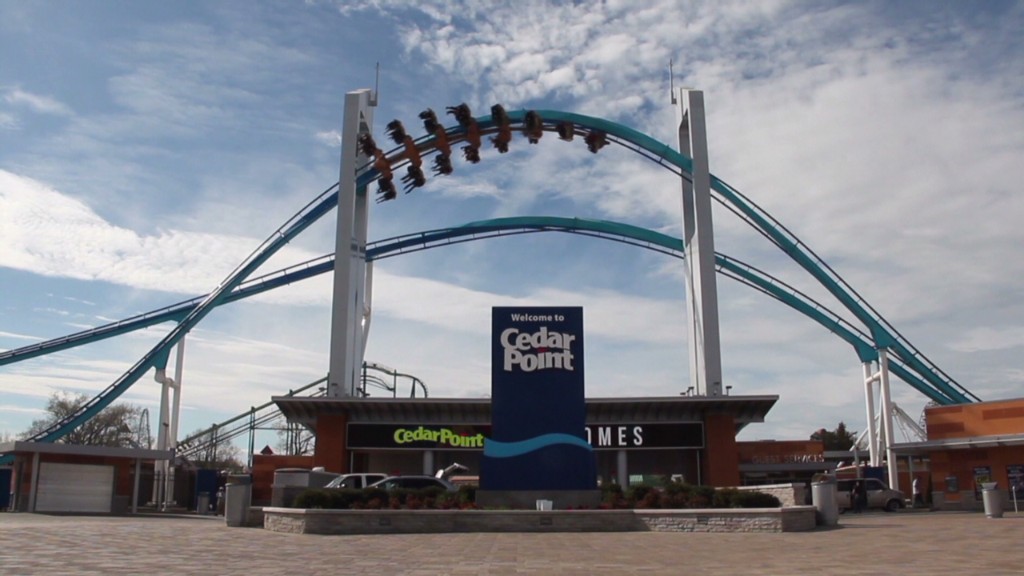 U.S. stocks finished mixed Monday, although the S&P 500 managed to nudge up to a new record.
Related: Fear & Greed Index hovers at extreme greed
European markets rose in midday trading, reversing earlier losses.
The Center for European Economic Research reported that German economic sentiment had "moved sideways" in May, gaining 0.1 point after experiencing a sharp decline the prior month.
Meanwhile, the main Asian markets ended the day in the red. The Shanghai Composite lost 1.1%, the Hang Seng lost 0.3% and the Nikkei in Tokyo edged down by 0.2%.