Investors were taking a cautious approach Tuesday as they hope the Federal Reserve will calm fears about an early end to cheap money.
U.S. stock futures nudged higher ahead of the opening bell.
A report on consumer prices came in below expectations, while data on housing starts and building permits underscored the continued improvement in the housing market.
The government's consumer price index for May edged up 0.1%, according to the Bureau of Labor Statistics. The CPI was expected to have risen by 0.3%, according to a Briefing.com consensus. The so-called core CPI, which excludes food and energy prices, rose 0.2%.
Separately, the Census Bureau said the number of new homes breaking ground in May rose 6.8%. The number of building permits filed last month rose 3.1% in the month. The numbers were more or less as expected.
Related: Fear & Greed Index cowers in fear
U.S. stocks finished higher after a choppy day of trading Monday.
Investors are likely to remain on edge until they hear more from Fed chairman Ben Bernanke about the central bank's plans for its bond-buying program. Bernanke is set to speak at a news conference Wednesday after the Fed completes its two-day policy meeting.
In a PBS interview that aired late Monday, President Obama told Charlie Rose that Bernanke has "already stayed a lot longer than he wanted, or he was supposed to."
Related: Fed not expected to taper until December
When Rose asked the president if he would reappoint Bernanke as Fed chairman when his term expires next year, Obama replied, "He has been an outstanding partner along with the White House in helping us recover much stronger than, for example, our European partners from what could have been an economic crisis of epic proportions."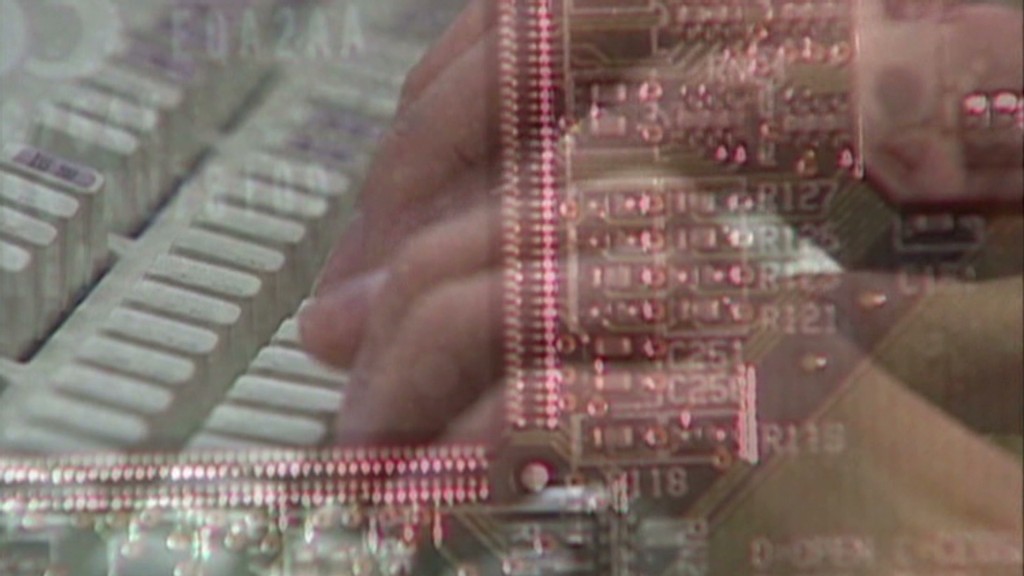 European markets were mostly higher in midday trading, with London's FTSE 100 managing modest gains while other markets posted narrow losses. Asian markets ended little changed.
Sony (SNE) shares climbed 3% on reports that Dan Loeb's Third Point hedge fund has increased its stake and is upping the pressure on the company to agree a partial spin-off of its entertainment business.
Shares of Hormel (HRL)fell after the processed meat company lowered its earnings outlook for the year.