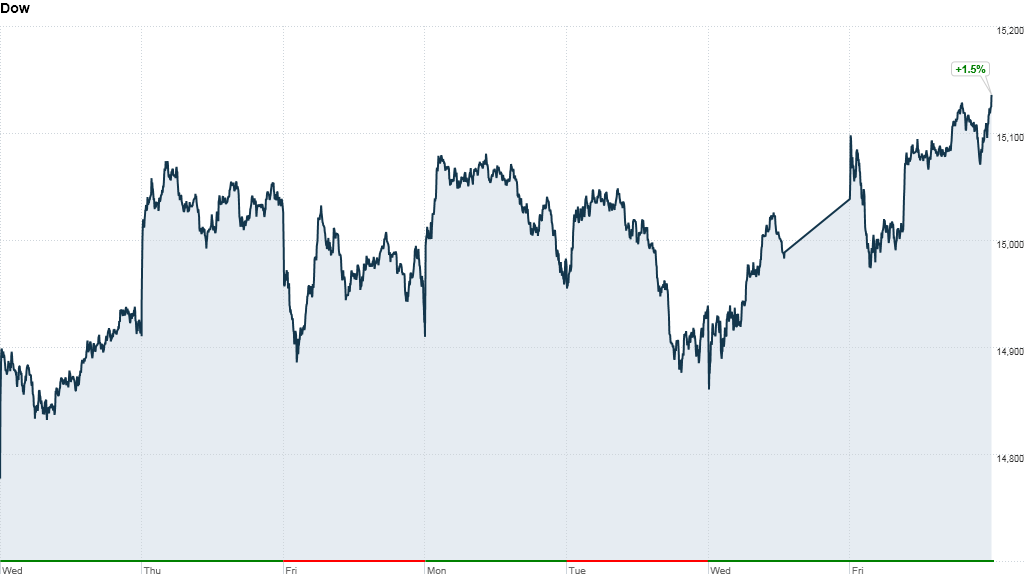 Corporate earnings season kicks off on Monday, and investors will be looking of any signs of economic improvement that could influence the Federal Reserve.
Alcoa (AA) will report second-quarter earnings after the bell on Monday. Several other companies, including Yum Brands (YUM), JPMorgan Chase (JPM) and Wells Fargo (WFC), will report throughout the week.
Corporate earnings will be under even more scrutiny than usual, as investors have been on heightened alert for any sign of economic improvement since the Federal Reserve hinted that it could pull back on its stimulus measures at the end of this year.
There will be another chance for investors to parse what the Fed meant this week, as minutes from the FOMC's June meeting are due out on Wednesday. Investors will be looking for any more hints about when the central bank might decide to ease up on its controversial stimulus program, which is pumping $85 billion a month into the economy.
Several economic reports are also on tap for the week, including consumer credit, the Treasury budget, Michigan sentiment and PPI.
Last week, all three markets were boosted by a better-than-expected jobs report. The Dow Jones Industrial Average and the S&P 500 both rose more than 1.5%, while the Nasdaq gained more than 2%.