Tapering fears are back. Stocks finished in the red Wednesday amid new talk that the Federal Reserve may soon begin to slow the pace of its controversial asset purchases.
The Dow Jones industrial average and S&P 500 declined for a third day. It appears that statements from Chicago Fed president Charles Evans and Atlanta Fed president Dennis Lockhart on Tuesday about the Fed possibly pulling back on, or tapering, its bond purchases as soon as next month continued to spook investors. The Nasdaq slipped as well.
The prospect of the Fed cutting back on its massive quantitative easing campaign, which has helped push U.S. stocks to record highs, had investors feeling "uneasy," according to Ishaq Siddiqi, a market strategist at ETX Capital in London. And since Evans is both a well-known Fed dove and a member of the central bank's policy committee this year, the comments are particularly unnerving for traders.
Despite this week's sell-off, the Dow and S&P 500 are only down a little over 1% from the all-time highs reached on Friday. And all three indexes are still up between 18% to 21% so far this year.
Related: Fear & Greed Index languishes in neutral
What's moving: Earnings continue to roll in Wednesday. CNNMoney parent Time Warner (TWX) raised its guidance and reported a 25% jump in operating income, helped by strong revenue from movie blockbusters like "Man of Steel" and television shows like HBO's "Game of Thrones" and "Girls.
AOL (AOL) reported earnings and sales that beat estimates, and announced plans to buy video ad start-up Adap.tv for $405 million. The acquisition generated plenty of buzz among traders on StockTwits.
ESCapAdv: $AOL makes a video buy with Adap.TV for $400 million in cash and stock. Is AOL resurrected?
EricSteiman: $AOL Buys Adap.tv. Wouldn't be shocked to see $YHOO making a video play near term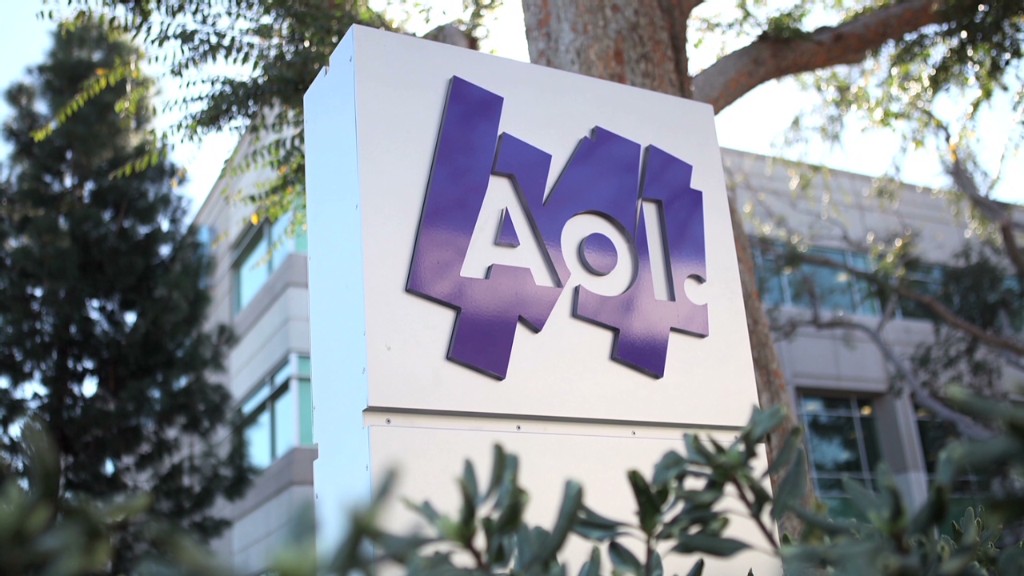 Zillow (Z) shares tumbled after the real estate website company swung to a second-quarter loss. But Zillow's stock has been on a tear in 2013. Shares are up 200% year-to-date, as investors bet on a housing recovery. Since early July alone, shares have rallied 50%.
jfahmy: Zillow is a classic example of "buy the rumor, sell the news," as the stock ran over +50% ahead of its earnings $Z
First Solar (FSLR)shares plunged a day after the solar panel maker widely missed analysts' estimates for both profit and revenue. First Solar also trimmed its outlook. Shares of rival Solar Cit (SCTY)y also tumbled, but traders were quick to not the differences between the two.
Tenaciousvalor: $SCTY business model is completely different from $FSLR. They're operating at full capacity. Business is booming. I this for a fact! BULLISH
StarPower: I hate $FSLR. Always dragging $SCTY with it. Different companies. SCTY is much better hedged, no comparison.
Solar City, which is chaired by Tesla CEO Elon Musk, reported better-than-expected earnings after the closing bell, sending shares higher in after-hours trading.
Tesla Motors (TSLA) also topped forecasts. The company reported a surprise profits and shares jumped to a new all-time high after hours.
Groupon (GRPN) shares soared after hours. The daily deals company posted sales that topped forecasts and announced a share buyback program.
But Green Mountain Coffee Roasters (GMCR) sales figures fell short of expectations, and shares sunk after hours.