A new week has begun. And investors are asking themselves the same question: When will the Federal Reserve begin to pull back on its bond buying program?
But it appears investors are unwilling to make big bets until they have more clarity about the Fed's next moves.
On what was otherwise a quiet day on Wall Street, investors grew anxious about further turmoil in the Middle East following comments from Secretary of State John Kerry, who said evidence "strongly indicates" that chemical weapons were used in Syria. He added that President Obama "will be making an informed decision about how to respond" and "believes there must be accountability" for those who use them.
The comments sparked a downward move in the Dow Jones industrial Average and S&P 500 during the final hour of trading, and erased the modest gains in the Nasdaq, which closed flat. Volume is expected to remain extremely light this week as the typically sluggish month of August is coming to a close and investors get ready for the upcoming Labor Day holiday.
The possibility of the Fed starting to trim, or taper, the size of its $85 billion a month in asset purchases was the focus of debate this past weekend as central bankers from around the world took part in the Fed's annual monetary policy symposium in Wyoming.
"The Fed seems divided on the subject," said John Toohey, vice president of equity investments at USAA Investments. Some market experts speculate that the Fed may begin to taper at its next monetary policy in mid-September. Toohey said the market will likely experience increased volatility leading up to that as investors wait in anticipation.
A downbeat report on manufacturing eased some concerns about the Fed's next move, since central bank officials have been reiterating that their decision will be based heavily on the pace of the recovery and economic data. Durable goods orders tumbled 7.3% in July, the most in almost a year. The decline was worse than the 5% drop analysts were expecting, and followed three months of strong increases.
Related: Fear & Greed Index shows fear
Christopher Vecchio, currency analyst at DailyFX. said the Fed may taper more slowly than what the market currently expects.
But emerging economies like India, Brazil and Indonesia are especially vulnerable to changes in Fed policy. The U.S. dollar is already rising versus foreign currencies like the Brazilian real and the Indian rupee, and some investors are pulling their money out of these countries, triggering fears of a panic.
What's moving: Tesla (TSLA) shares, which are up more than 400% this year, surged as much as 7% at one point to an all-time high of $173 per share, pushing the company's market value briefly above $20 billion. The stock pulled back at the end of the day and finished up only 1.5%.
The likely catalyst for the latest move in Elon Musk's electric car company? Tesla sales topped those of the Porsche, Jaguar, Volvo, Land Rover and Lincoln in the Golden State, according to the California New Car Dealers Association.
Tesla continues to be a favorite topic among traders on StockTwits, who are mostly bullish on the car maker.
CandyCoated: $TSLA No doubt we're going to hit $200 very soon.
Some are skeptical about how long Tesla's momentum can last, however.
trignomes: $TSLA I could just picture X Gen yuppies deciding this is good at 170 to add to their 401k portfolio...this stock is a ticking time bomb.
Shares of struggling retailer J.C. Penney (JCP) fell after hours on the news that activist shareholder Bill Ackman is selling his entire stake of more than 39 million shares. Ackman reached an agreement with J.C. Penney earlier this month following a public spat about the company's CEO. Ackman has also quit the retailer's board.
Facebook (FB) was also a hot stock on StockTwits, as shares continued to advance closer to Facebook's all-time high of $45 per share.
stkcon: Might be time to stop hating $FB for some of you out there. Stock showing good follow-through price action.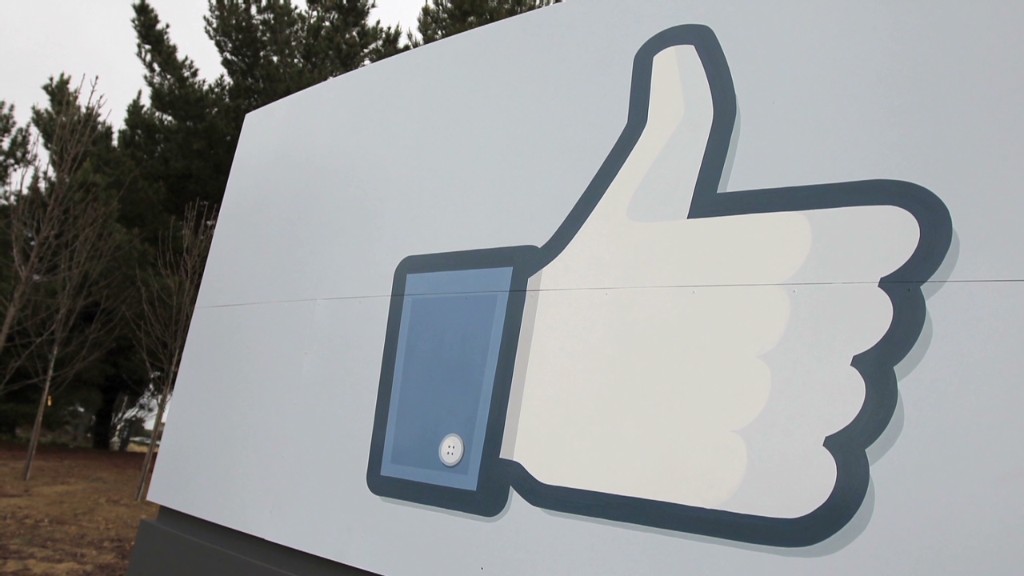 Shares of two 3D printing companies -- 3D Systems (DDD) and Stratasys (SSYS) -- were also rising after Citigroup began analyst coverage on both companies with a buy rating.
peterjakonovisky: @EricSteiman I am long on $DDD from 30s. I like $SSYS as well. I believe one of them will be leaders in this space.
Shares of Amgen (AMGN) rose sharply after it agreed to buy Onyx Pharmaceuticals (ONXX) for $10.4 billion, in a deal that will give Amgen access to a wide range of cancer treatment drugs.
Meanwhile, the BATS Global Markets and Direct Edge Holdings exchanges announced that they will merge in a deal that would create that second-largest stock exchange by trading volume. The deal comes just a few days after a major trading glitch that affected Nasdaq OMX (NDAQ). BATS also experienced significant trading problems a year ago, issues that forced the company to cancel its plans to go public.