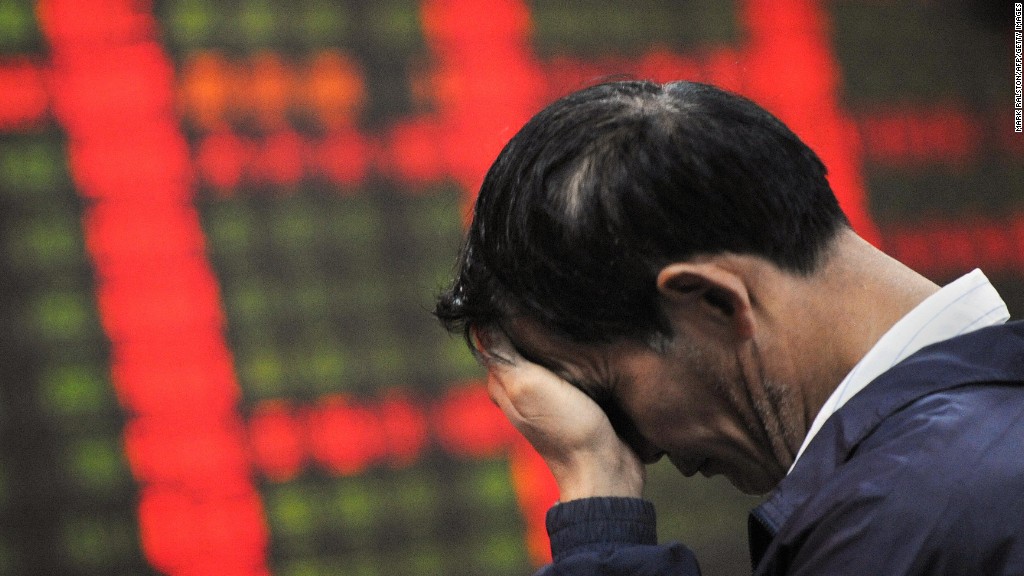 Regulators in China have announced a raft of new sanctions against Everbright Securities, the brokerage firm responsible for a chaos-filled session that rocked the Shanghai stock market last month.
The state-controlled company will be forced to pay a 523 million yuan ($85.5 million) fine, and regulators say Everbright has been banned indefinitely from trading on its own account.
Everbright is able to continue trading fixed-income securities, but the company is prohibited from applying for new business. The government didn't specify if it would consider allowing the firm to engage in proprietary trading at a future date.
In addition, four executives have been fined 600,000 yuan, and barred from the securities market for life, while another was fined 200,000 yuan.
Two of the punished executives have since resigned, including assistant president Yang Chizhong and board secretary Mei Jian, according to a company statement to the Shanghai Stock Exchange.
Everbright president Xu Haoming stepped down earlier in the middle of the government investigation.
News of the securities watchdog's fines caused shares of Everbright Securities to tumble 10% at market open on Monday, the daily limit allowed on the Shanghai Stock Exchange.
The China Securities Regulatory Commission began investigating Everbright after a systems glitch bombarded the market with erroneous buy orders on Aug. 16, sending the Shanghai Composite Index up by 6% in a matter of minutes.
After realizing its mistake, Everbright tried to fix the error by taking short positions in index futures and exchange-traded funds, even turning a profit of 87.2 million yuan before disclosing the computer systems gaffe, according to the government.
Everbright's trades constituted insider trading, violated stock exchange regulations, and caused great negative impact to public investors, the CSRC said. The government will confiscate the millions in profit, in addition to the fines levied.
The company could appeal to the CSRC, but hasn't said whether it will do so, according to a company statement.
Everbright's gaffe, the largest such incident in the history since China's capital markets were established, have raised questions over effective regulation and the use of high-speed trading platforms on the exchange.
Related story: Fat fingers in Shanghai shake investor confidence
Computer trading systems glitches are common in markets around the world, Robert Horrocks, chief investment officer at Matthews Asia, said before the CSRC announced the Everbright fines.
"The nature of the error tells you a little bit about how the market has developed over time," he said. "And to me, the nature of this error tells me that the markets have developed a wee bit and gotten more complex and sophisticated."
Last month, computer malfunctions caused a trading halt in all Nasdaq-listed stocks and options for more than three hours. In April, the Dow quickly plunged 140 points after hackers managed to send an incorrect tweet about an emergency at the White House. And in 2010, the Dow Jones industrial average plunged nearly 1,000 points, briefly erasing $1 trillion in market value