Investors had a lot to be optimistic about Tuesday: Upbeat data from China and easing Syria concerns lifted the broader market. But the unveiling of two new iPhones didn't excite traders.
The Dow Jones industrial average jumped nearly 130 points, or 0.9%, while the S&P 500 and Nasdaq each rose more than 0.6%, extending Monday's 1% gains.
The Nasdaq finished at its highest level since September 2000. The Dow is less than 3% below its all-time high from early August, while the S&P 500 is less than 2% shy from its all-time peak.
The broader market was likely moving higher again as concerns about a U.S.-led military strike on Syria have been pushed to the back burner. A military strike had seemed imminent last month and caused some extreme market volatility recently.
Related: Investors yank $20 billion from ETFs
But politicians in Washington continue to debate the pros and cons of a strike. In addition, Secretary of State John Kerry raised the possibility Monday of avoiding an attack if Syria were to give up its chemical weapons.
Investors were also encouraged by more evidence that the Chinese economy has stabilized. Industrial output rose a robust 10.4% in August, the strongest in over a year. Retail sales and fixed asset investments last month also rose more than expected.
The reduced geopolitical tension and healthy economic data also sparked gains in Asian and European markets.
Related: Fear & Gear Index drifts back into neutral
What's moving: Apple (AAPL) revealed two new iPhones: the iPhone 5S and less expensive "iPhone 5C. Shares of Apple closed more than 2% lower Tuesday, but the stock has run up nearly 20% in the past two months in anticipation of the announcement.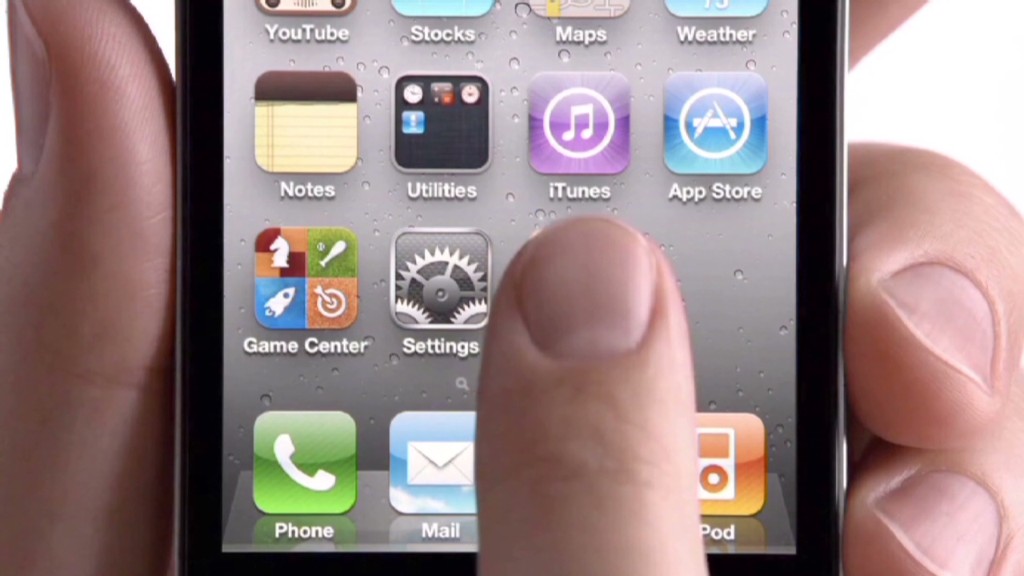 Netflix (NFLX) shares closed at an all-time high above $313 per share, surpassing their previous record of $304.79 reached in July 2011. The milestone was a popular topic on StockTwits.
dctrader: $NFLX Remember when this stock was in the 60's late last year?? WOW
joelyboyblue: too bad pixars "UP" isnt on $NFLX
Shares of Urban Outfitters (URBN) tumbled after it warned that its third-quarter same-store sales, a key measure for retailers, would only grow at a mid-single digit pace. That was below forecasts.
129 years of the Dow — what's in and what's out
The Dow's overhaul: Nike (NKE), Goldman Sachs (GS) and Visa (V) were also in focus, as the three will be the newest members of the Dow, replacing Alcoa (AA), Hewlett-Packard (HPQ) and Bank of America (BAC). Shares of Goldman, Nike and Visa all rose on the news. Alcoa and HP fell slightly while BofA was up more than 1%.
One trader joked that BofA may do even better now that it's out of the Dow. Another wondered if we'll still care about Alcoa's earnings. The company has typically been the first Dow component to report results, an honor it will soon lose.
Portfoolio: $BAC DOW stocks aren't supposed to double in a year. That's why they took it out, they know this is going to $30..
RyanDetrick: Imagine if someone all of a sudden starts reporting earnings before $AA. Might never hear from them again.
And some traders stressed that over the long-term, the changes may not have an impact.
sherowcap: Warning -- Adding a stock to an index does not make it more valuable - yes initial index money may boost but l/t no effect - $GS
youknow: $BAC The only people that get worked up about events like this are traders. I am investor and could care less.