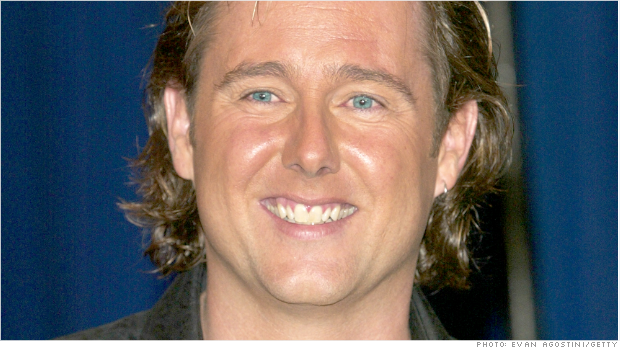 Why don't you tell me the name of the movie you want to see? Moviefone's Russ Leatherman is one of several famous digital voices.
NEW YORK (CNNMoney)
The real Siri has come forward.
Before CNN published a story about her on Friday, few people had heard of Susan Bennett, the voice actress who lent her vocal cords to the iPhone's famous digital assistant. But millions have heard her voice ... or at least a digital representation of it.
Bennett's voice may be the most recognized in tech today. But there are some others throughout the years that could rival her digital audio fame.
HAL 9000: Douglas Rain, the Canadian actor who voiced HAL 9000 in 2001: "A Space Odyssey," was among the first famous computer voices. Rain's terrifying "I'm sorry, Dave. I'm afraid I can't do that" has been referenced and parodied dozens of times in popular culture. Even Siri pokes fun of HAL -- just ask the assistant to "open the pod bay doors."
Apple (AAPL, Fortune 500) also used HAL 9000 in a 1999 Macintosh commercial, taking a jab at IBM (IBM, Fortune 500) and Microsoft (MSFT, Fortune 500) Windows PCs for the Y2K bug. Rain's voice wasn't used for the spot, but the actor who voiced HAL in the commercial was a dead-ringer for him.
Moviefone: "Hello! And welcome to Moviefone!" The greeting for the still-operational telephone movie listing service is voiced by Moviefone's nasally creator Russ Leatherman.
Leatherman became a quasi-celebrity after his enthusiastic greeting became a major plot line in a 1995 episode of "Seinfeld." In the TV show, Kramer's new phone number was just one digit off the number for Moviefone.
After receiving countless calls from people dialing the wrong number, Kramer opts just to read the movie listings himself. In a cameo, Leatherman confronted Kramer at the end of the episode.
AOL (AOL) bought Moviefone in 1999, but Leatherman still works for the company, voicing the phone service and performing six-second reviews for the website.
AOL mail: The fact that you recognize Elwood Edwards' voice is the result of dumb luck. The voice actor's wife Karen worked for Quantum Computer Services when she overheard CEO Steve Case talking about what would eventually become the software for AOL. Case said he wanted to use a voice recording to notify people when they receive email.
Karen Edwards told the eventual AOL CEO about her husband's profession, and she had him record a handful of phrases on a cassette tape in his living room: "Welcome," "File's Done," "Goodbye," and the most famous, "You've Got Mail."
"You've Got Mail" was used for the title of a blockbuster romantic comedy, which Elwood helped promote.
Wrong number: If the recording you hear when you dial a wrong number sounds a bit dated, that's because it is. Jane Barbe began recording phrases such as "The number you have dialed is not in service," beginning in 1963 for Electronic Communications Inc.
Known as "The Time Lady," she also recorded the time for the National Bureau of Standards' Time Signal call-in service. (Yes, people used to call a number to set their clocks).
Decades later, she began recording voicemail greetings for Octel Communications, now part of Avaya. Barbe retired from voice recording in February 2003 and died five months later.