Investors are high on
Google

(GOOG). Its stock surged more 13% on the back of robust earnings and topped $1,000 for the first time Friday..

The online search giant pulled up a slew of other well-known tech names with it. Amazon (AMZN), Facebook (FB), Yahoo (YHOO)! and LinkedIn (LNKD) all jumped more than 2%.

The Nasdaq was the best performing index, jumping more than 1% Friday. The tech-heavy index closed the week up more than 3%.

The S&P 500 hits new highs: Now that investors don't have to worry about the United States defaulting on its debt for at least a few months, they're turning their attention to the broader economy and corporate earnings. They mostly like what they see.

The S&P 500 hit new highs this week, after Congress agreed to a deal to extend the debt ceiling. On Friday, the index rose another 0.7% and gained more than than 2% for the week.

The Dow Jones industrial average rose more modestly. It moved up 0.2% Friday and added 1% for the week.

Related: World still (reluctantly) loves the dollar

What's moving: Shares of Mexican fast food chain Chipotle (CMG) jumped more than 16%, surging to an all-time high thanks to strong earnings.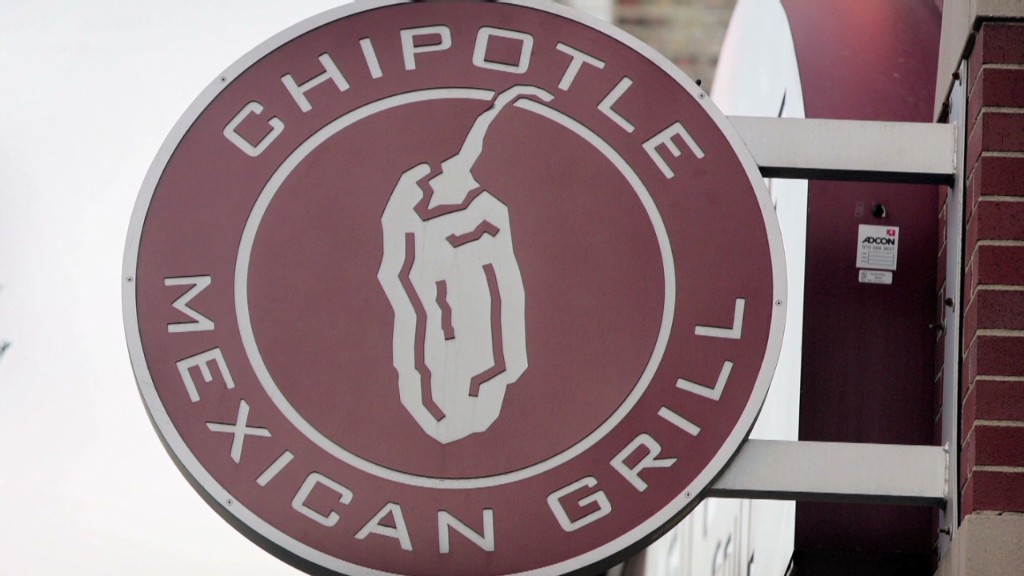 Most commenters on StockTwits were surprised by the market's extreme response to both Chipotle's earnings and Google's.
"Our economy consists of surfing the web $GOOG and eating burritos $CMG $SPY!!!" wrote HGB.
Ycharts questioned whether we're "in a burrito bubble? http://stks.co/anEZ $CMG
Many StockTwits users were more bullish on Google's potential.
"If you believe $GOOG can continue to innovate and grow profits as I do, there is absolutely no reason to sell now," wrote Jay McGill.
Related: Fear & Greed Index shifts from fear to neutral
The last of the big banks to report third-quarter results, Morgan Stanley (MS), wowed investors with earnings and revenue that topped forecasts.
General Electric (GE) shares rose more than 3% after the bank reported better-than-expected earnings.
J.C. Penney (JCP) continues to plummet. The troubled retailer's shares sank more than 4% Friday on more rumors of credit problems.