The bull market took a breather on Tuesday, with stocks retreating from their recent highs.
The S&P 500 and Dow closed lower, and the Nasdaq ended flat, snapping a two-day winning streak. Still, stocks are not far off from their record highs.
Overall, the S&P 500, Dow and Nasdaq are all up more than 20% in 2013, thanks to a slowly recovering economy and continued bond buying from the Fed.
Investors are fixated on one question: When will the Federal Reserve be ready to start slowing its stimulus program?
Stronger-than-expected reports on economic growth and the job market have led some economists to expect the Fed to announce it will slow its stimulus program at its next meeting in December.
"The market is basically doing pretty good, considering that tapering is back on the table," said Peter Cardillo, chief market economist at Rockwell Global Capital.
Investors previously thought the Fed may wait until the spring to taper. But now that some think the Fed could pull back as soon as next month, interest rates are rising again. The benchmark 10-year Treasury yield temporarily hit 2.78% Tuesday morning -- its highest level in about two months.
Minneapolis Fed President Narayana Kocherlakota and Atlanta Fed President Dennis Lockhart both argued in speeches Tuesday afternoon that the Fed still needs to do more to aid the job market.
"The labor market remains disturbingly weak," Kocherlakota said. "The good news is that, with low inflation, the FOMC has considerable monetary policy capacity at its disposal with which to address this problem."
Kocherlakota is scheduled to rotate into a voting role on the Fed's policymaking committee in January.
Related: Fear & Greed Index still shows greed
Stocks on the move: Dish Network (DISH) shares rose 6% after the satellite TV company reported stronger-than-expected earnings and revenue in the third quarter.
"Talk about momentum ignition," noted StockTwits user SMU_Trader.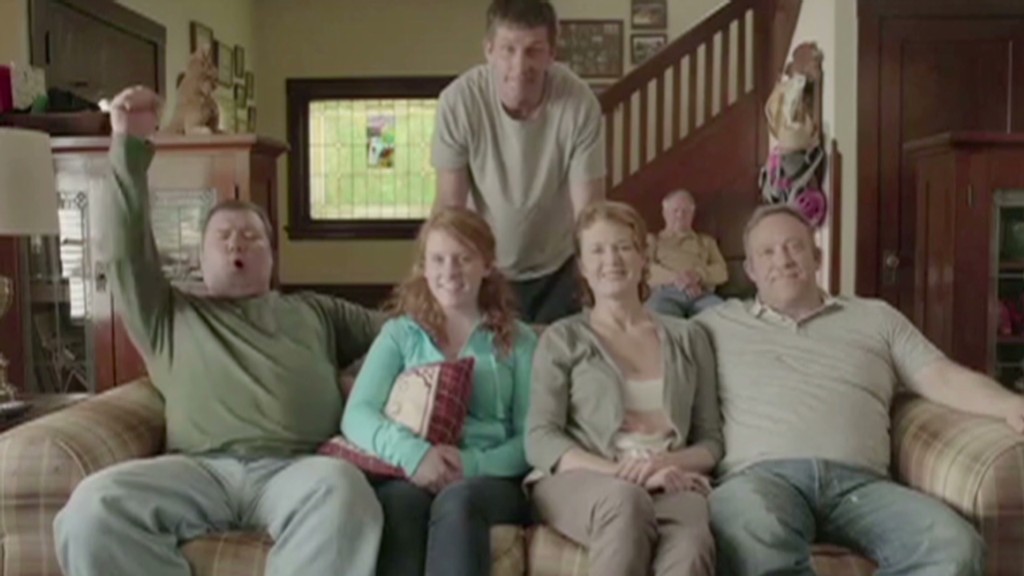 Meanwhile, DR Horton (DHI), one of the nation's largest homebuilders, rose about 4.8%, after reporting earnings in line with Wall Street's expectations. Other homebuilders Lennar (LEN). Toll Brothers (TOL) and PulteGroup (PHA) also rose slightly.
FedEx (FDX) shares 1.6% rose after activist investor Dan Loeb said his hedge fund, Third Point LLC, owns the stock and that he likes the company's CEO Fred Smith. Loeb is known for demanding changes at companies like Yahoo (YHOO) and Sony (SNE), but investors aren't sure yet what exactly he has in store for FedEx.
"Dan Loeb likely not an activist at FedEx yet," noted trader jakem1331. "position could be passive, or could be boosted in the future."
US Airways (LCC) shares were briefly halted after the company announced it had reached a settlement with the Justice Department in an antitrust case. US Airways has plans to buy American Airlines (AAMRQ), creating the world's largest airline, and the government claimed the deal would "substantially lessen competition" for commercial air travel.
The settlement requires American Airlines and US Airways to sell off facilities at seven airports in order to complete the merger. By giving up some key flights, the deal "will allow for more competition," notes StockTwits user StoneFoxCapital.
US Airways shares closed 1% higher after the announcement, and the stock is up 74% this year.
Investors also seemed to think the deal would be good for the rest of the industry. Shares of rival airlines Delta (DAL), Southwest (LUV), United Continental (UAL) and JetBlue (JBLU) all rose.
Related: China pledges greater role for markets
European markets ended their trading day lower. Most Asian markets, however, closed on a positive note, as China's Communist Party wrapped up a four-day meeting with a pledge to allow markets to play a bigger role in allocating resources. Japan's Nikkei spiked 2.2% after the country reported a larger-than-expected trade surplus in September.