Stocks climbed higher for a seventh straight week last week, and the Dow and S&P 500 closed at record highs above key milestones. But will investors stay hungry for stocks during Thanksgiving week?
Trading volume is typically quiet during the holiday-shortened week. The U.S. markets will be closed on Thursday for Thanksgiving and will shut down at 1 p.m. EST on Friday.
Still, stocks have historically moved higher even as investors may be more focused on turkey and football. The S&P 500 has averaged a gain of 0.6% during Thanksgiving week over the past 20 years, according to Schaffer's Investment Research.
And with just a small move up, the Nasdaq could top 4,000, a level it hasn't touched since September 2000 -- just months after the tech market collapsed. The Nasdaq ended last week just shy of 3,992.
Related: 8 things to know about the 2013 bull market
Meanwhile, world focus was on the nuclear deal reached between Iran and the five permanent members of the U.N. Security Council plus Germany this weekend.
Under the deal, Iran has agreed to significantly reduce its nuclear program. In exchange, the six world powers will temporarily lift several sanctions against Iran, including those on gold and precious metals. Nearly $4.2 billion in Iranian oil reserves that had been frozen will also be unlocked.
Investors continue to wait for more clarity from the Federal Reserve about when it may pull back on some of its stimulus measures.
Minutes from the Fed's October meeting released last week showed that policymakers believe scaling back, or tapering, its bond buying program is warranted "in coming months." But exactly when the Fed will make the tapering announcement remains unclear.
Some experts believe the Fed could begin pulling back on its $85 billion per month in bond purchases as early as December.
Poll: How will the stock market do in 2014?
But others think the Fed will wait until early 2014 after Ben Bernanke's term as Fed chair is over.
Current Fed vice chair Janet Yellen is awaiting approval from the Senate to be the next head of the Fed.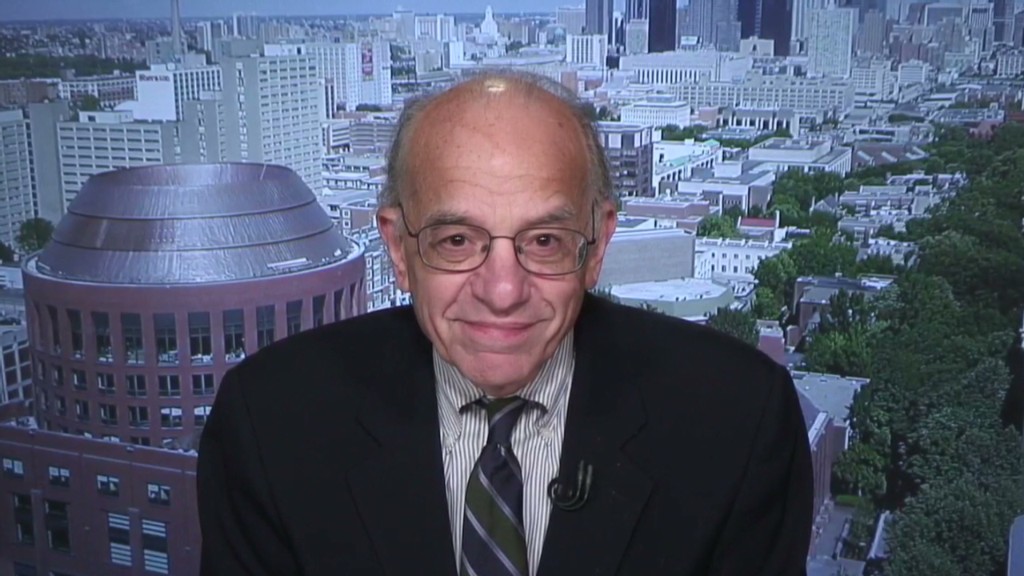 Her confirmation is expected to be a formality after the Senate Banking Committee voted last week to send her nomination to the full Senate for a vote that is likely to take place next month.
The Fed's stimulus measures have been a major factor fueling the bull market for the past several years.
HP earnings and retail sales in the spotlight: Though the week ahead will likely be light on economic news, investors will be keeping an eye on a few earnings reports.
Hewlett-Packard (HPQ) will be in focus as investors look for an update on Meg Whitman's turnaround plan for the PC and printer maker. Investors have been pleased with Whitman so far, and HP has been beating low expectations. Shares of HP are up almost 80% so far this year.
Related: Retailers brace for a tough holiday season
Tiffany's (TIF) and Barnes & Noble (BKS) are also on tap to report their latest quarterly results. Retailers will generate a lot of attention on the night of Thanksgiving and Black Friday as the holiday shopping season kicks off.
There are some worries that consumers may be less willing to spend as much on gifts this year. But stores are opening earlier than ever before in hopes to attract more shoppers for Black Friday, one of the busiest days of the year for retailers.
Kmart, a subsidiary of Sears (SHLD), is leading the pack, opening at 6 a.m. on Thanksgiving Day and staying open for 41 hours straight -- a move that has generated backlash from some customers who feel that store employees should be given a break to spend time with family on the holiday.
Wal-Mart (WMT)is opening doors at at 6 p.m. on Thanksgiving Day, two hours earlier than last year. Macy's (M), Kohl's (KSS), J.C. Penney (JCP) and Sears will let customers in at 8 p.m.