Investors may finally be ready to step back in to the market this year.
The Dow jumped more than 100 points Tuesday -- its first triple-digit advance of the year. The S&P 500 and Nasdaq also rose, logging their first gains of 2014.
CNNMoney's new Tech 30 Index, which is designed to give investors a snapshot of 30 tech industry leaders around the globe, advanced 1%, with BlackBerry (BBRY) leading the way.
Investors were somewhat encouraged following a report that showed U.S. international trade gap narrowed in November.
The smaller-than-expected trade deficit bodes well for stronger economic growth for the fourth quarter.
Related: Check out CNNMoney's new Tech 30 index of the most important tech stocks
Still, traders are likely to remain cautious before key economic reports due later this week. The minutes from the Federal Reserve's last meeting of 2013 are due out on Wednesday and the December jobs report comes out Friday morning.
The health of the labor market will likely determine the pace of further reductions in bond buying by the Federal Reserve under new chair Janet Yellen.
Nearly 60% of the 30 investment strategists and money managers surveyed by CNNMoney believe the central bank will continue to gradually cut back on its bond purchases throughout this year so it can completely wind down its quantitative easing program by the end of 2014.
Related: Here comes the end of QE
On the corporate side, Netflix (NFLX) shares slid following a downgrade from Morgan Stanley.
Following Netflix's 300% surge last year, traders on StockTwits were mixed about the stock's future.
"$NFLX All downgrades big comp this year in this sector will take Netflix back in $100's...Bearish," predicted jamessmith.
But ASM concluded the contrary: "$NFLX Almost all downgrades have been buying opportunities...Bullish."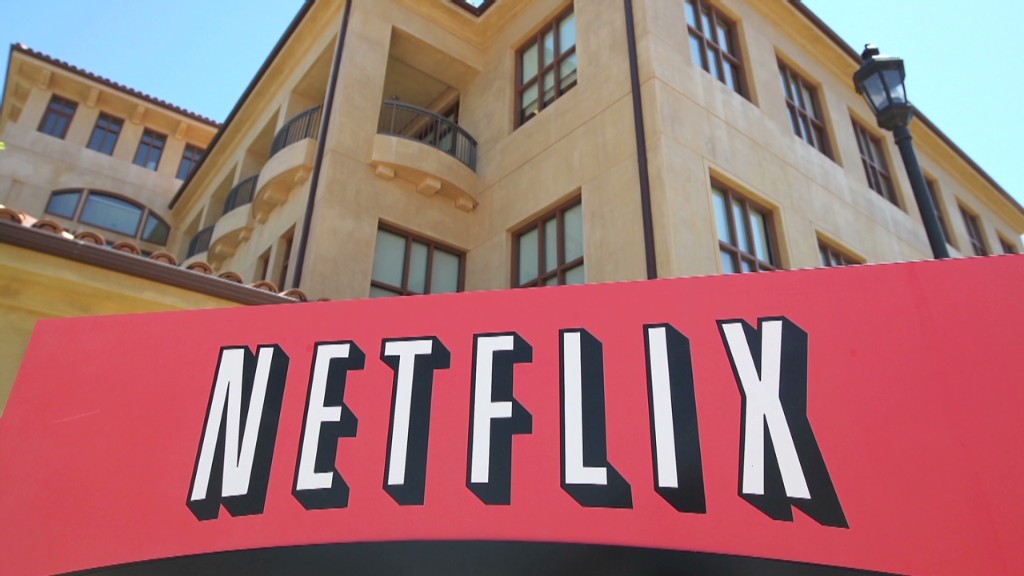 Also on the tech front, Pandora (P) shares surged for a second day to an all-time high, as investors continued to cheer the company's audience growth in December and a new in-car ad service.
But traders on StockTwits were mostly skeptical.
"$P Didn't realize FM radio dying business model is all of sudden a $6b+ market cap business with added cost of data fees," quipped AKEB. "Genius! Keep buying."
"$P As much as this is an overvalued, nonsense stock, I almost want to buy some and ride the wave," said tangsting. "Insanity rules around here, it seems."
But oghowie advised not to "fight the trend," given that Pandora has held up even after fresh competition from Apple's (AAPL) iTunes Radio.
"I stopped shorting when it wouldn't stay down after the iTunes Radio release $P," he said.
Shares of Palo Alto Networks (PANW) rose after the security company on Monday announced its acquisition of Morta Security, a cybersecurity company.
Shares in Samsung Electronics (SSNLF) edged lower after the South Korean tech giant announced its operating profits will take a hit amid increased competition in the smartphone market.
Related: Fear & Greed Index still shows Greed
Despite Tuesday's healthy gains, 2014 has so far been a dud, especially in comparison to 2013. The Dow and S&P 500 ended the year at record highs and the Nasdaq finished at its highest level in over a decade.
As the market rallied, U.S. stock funds raked in a record $352 billion last year, breaking the previous record set in 2000, according to TrimTabs data.
Bond funds, on the other hand, lost a record $86 billion as investors pulled out in light of rising rates.