Investors remained in a cautious mood Wednesday following another mixed batch of earnings reports.
The Dow ended lower for a second day in a row, as a disappointing outlook from IBM (IBM) weighed on the blue chip index. IBM shares declined more than 3%. But the S&P 500 and Nasdaq managed to end with small gains. So did CNNMoney's new Tech 30 index.
StockTwits user and Estimize founder LDrogen noted that there were some bright spots in IBM's earnings, and improvement could be around the corner.
"$IBM Smarter Planet revs up 20%, Cloud services revs up 69%, future is very bright once they get through the transition," he said.
But others were skeptical -- and one made a joke about IBM's supercomputer ... and "Jeopardy" champion.
"You think @WarrenBuffett is buying more $IBM right now?" asked DividendBuddy. "@IBMWatson says, "What is I don't think so." Bearish."
Warren Buffett's Berkshire Hathaway (BRKA) has a 6% stake in IBM, making it Big Blue's largest shareholder.
Related: Invest in innovation - 5 stock picks
After the closing bell, shares of eBay (EBAY) surged 8% after the online auction site barely beat earnings estimates and disclosed that activist investor Carl Icahn submitted a proposal to spin off PayPal.
EBay said that Icahn acquired a stake in the company earlier this month and planned to put two of his employees on its board of directors.
Also after the bell, Netflix (NFLX) delivered better-than-expected fourth quarter earnings and sales. The company also gave solid guidance for the first quarter of 2014, sending shares up more than 15% in after-hours trading.
Shares of Advanced Micro Devices (AMD) tumbled after the company's guidance for the current quarter fell short of expectations. It's the latest bit of bad news for semiconductor stocks following last week's earnings from Intel (INTC) and the news that Intel was planning to cut jobs this year.
Coach (COH) shares also fell after the luxury retailer's earnings and sales came in below expectations.
Overall, earnings are expected to be up 5.9% in the fourth quarter for the companies in the S&P 500, according to FactSet Research.
On the bright side, BlackBerry (BBRY) shares surged again after the smartphone maker said it was unloading the majority of its Canadian real estate assets. BlackBerry is the top performer in the Tech 30. Shares have been rising as investors bet that new CEO John Chen will help put the company back on track.
"$BBRY very hard to watch BB going up weekly," said StockTwits trader brandon123. "I had to dip my toes in it. Everyone roots for the underdog. Chen making great decisions. Bullish."
Trader duke2duke added that BlackBerry may also be starting to attract attention from hedge funds.
"$BBRY This bullish move is not without reasons," he said. "This stock is undervalued and HFs are seeing that now. Bullish."
Priceline (PCLN) shares continued to trade above $1,200 per share, after hitting the milestone for the first time Tuesday. Priceline has the highest stock price of any company in the S&P 500. Google (GOOG) is trailing it with a price of around $1,165.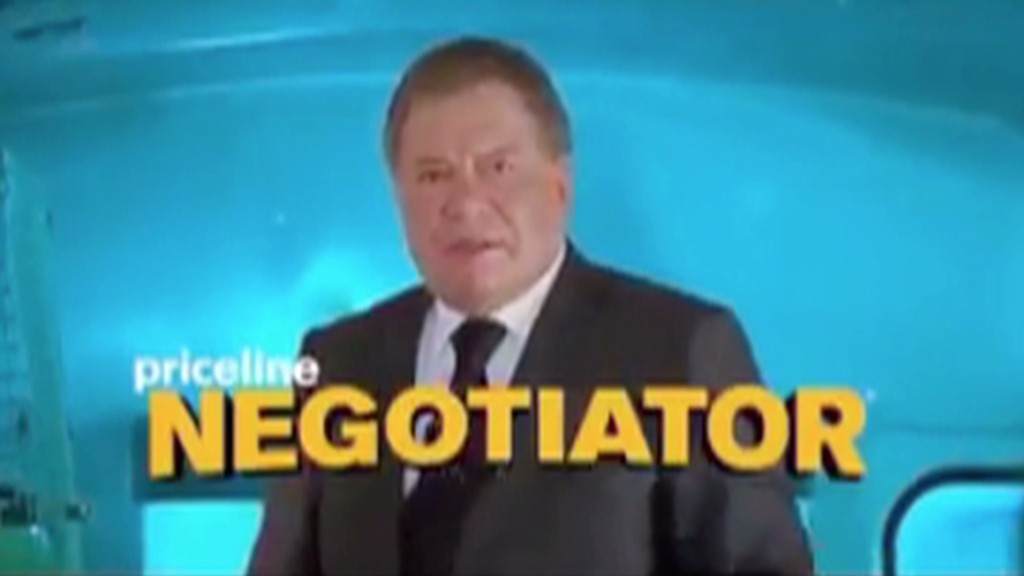 Also on the tech front, Apple (AAPL) shares rose after Carl Icahn said he has increased his stake in the company by $500 million to total $3 billion, reiterating that the investment is a "no brainer."
But the gain was modest, especially compared to previous times Icahn has announced his stake in Apple.
"$AAPL Looks like Icahn is not the market mover he was," noticed RobertinGatos. "Posturing does have its limits. Doesn't matter, Apple's earnings rule after Monday."
Apple will report its latest quarterly results on January 27.
Related: Keep track of CNNMoney's Tech 30
And StockTwits trader FirstMileMD said he doesn't care for Icahn or his push for the company to buy back an additional $150 billion of its own stock.
"$AAPL I own the company but not because of Icahn," he said. "I will vote against his proposal. Apple knows what's best for Apple."
Stocks have been off to a rocky start in 2014 while bonds have actually outperformed. After last year's big rally, investors are looking for signs the economy will be strong enough to keep the bull market going. But with little economic data on the agenda this week, investors have turned their attention to earnings from big U.S. corporations.