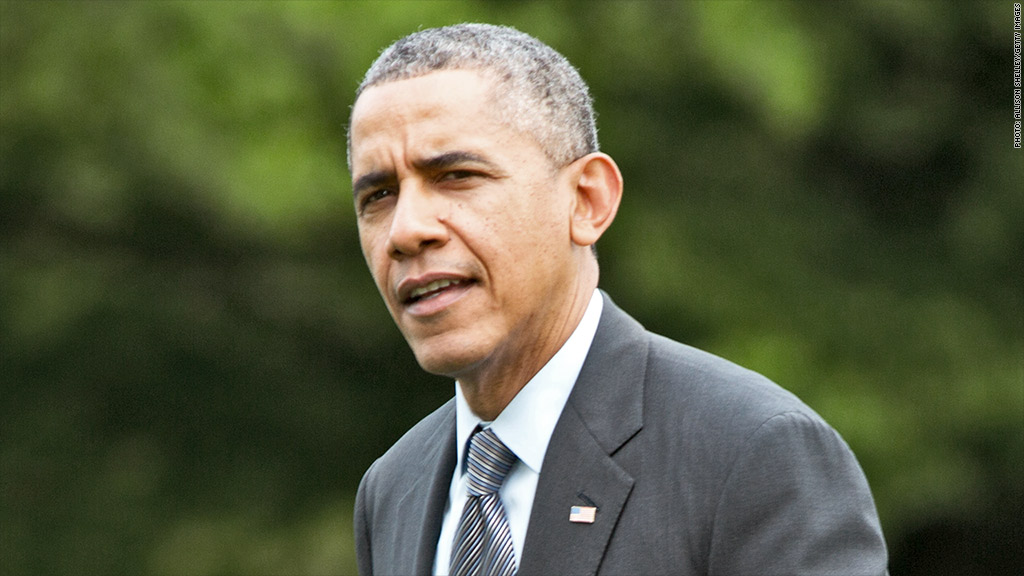 The White House on Thursday released the latest financial disclosures for President Obama and First Lady Michelle Obama.
The Obamas were worth between $2 million and $7 million in 2013.
While about the same as the previous year, that's down considerably from 2010, when they were worth between $2.8 million and $11.8 million.
The financial disclosures use broad financial ranges, making more precise accounting impossible.
1. They own mostly Treasuries.
Much of their wealth -- between $1 million and $5 million of assets -- is invested in U.S. Treasury securities.
2. They don't pay the lowest mortgage rates
They pay a mortgage interest rate of 5.6% on their home in Chicago. That compares to an average mortgage interest rate this week of 4.2%.
3. Malia and Sasha don't have to take loans for college
They have between $200,000 and $400,000 stashed away in 529 college savings plans for their daughters Malia and Sasha.
4. President's books not bestsellers anymore
Over the years, most of the Obamas' wealth has come from the President's bestselling books "Dreams from my Father" and "Audacity of Hope."
However in 2013, a lot fewer books were sold. Royalties from those sales came in no more than $165,000, a far cry from $1.1 million in 2010, according to the disclosure.
The president earns a salary of $400,000 for his day job.
Last month, the Obama's federal income tax showed joint income of $481,098. They paid $98,169 in total tax.
Vice President Joe Biden and his wife were worth between $276,000 and $943,000.
In 2013, they refinanced property and locked a lower mortgage interest rate of 3.375%, down from their previous rate of 4.62%, on their home which is worth up to $1 million. The Bidens also refinanced a home equity loan rate down to 2.75% from 4.49%.