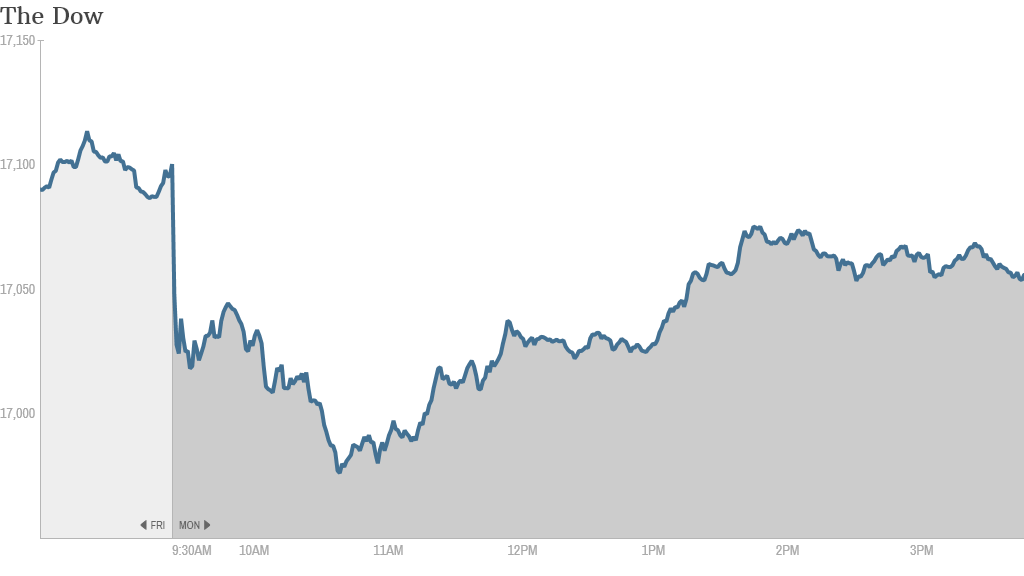 Stocks broadly fell Monday on concerns about violence in Gaza and Ukraine, but it could have been a lot worse.
Obama's soothing words: The Dow dropped 48 points, much better than the 125 points down from earlier in the day. All told, the Dow still had it's sixth highest close ever. Things turned around when President Obama gave his remarks on the twin conflicts and continued to rallied from that point. The S&P 500 and Nasdaq indexes also rebounded, although they were each still off about 0.2%.
President Barack Obama spoke on both crises in a statement, calling for a ceasefire in the deadly Gaza violence. On Ukraine, he said Russia was on watch as investigators seek to get to the bottom of what happened to Malaysia Airlines flight 17.
"We have to make sure that the truth is out and accountability exists," he said.
Here's what you need to know:
International markets: European stocks dipped as fighting in Ukraine intensified. The FTSE 100 ended down 0.3% after British Prime Minister David Cameron's remarks Monday, and Germany's DAX finished 1.1% lower. Asian stocks ended the day mixed. Russian stocks were down almost 3% as well.
Burrito and home movie boom: Chipotle (CMG) and Netflix (NFLX) both reported earnings after the close on Monday. The burrito chain did much better than anticipated, sending its shares over 7% higher in after-hours trading. Netflix reported earnings largely in line with expectations. The stock reaction had a small bounce.
Fast food funny business: Fast food giants McDonald's (MCD) and Yum! Brands (YUM), which runs KFC, Taco Bell and Pizza Hut, are dealing with a new tainted meat scandal in China.
The pair have cut ties to a meat supplier that supposedly processed tainted beef and chicken. Yum shares were down 4.2% and McDonald's stock dipped 1.5%.
Related: This is the latest in a streak of Chinese food safety scandals
Stock movers -- Herbalife, GoPro, Allergan: Hedge fund activist investor Bill Ackman previewed on CNBC the latest salvo in his years-long war against nutritional supplement company Herbalife (HLF). He has alleged that the company is a pyramid scheme and has poured considerable resources into ensuring its downfall. He's giving what he calls his "most important presentation" ever on the stock Tuesday. It was down more than 11.2% Monday.
Investor darling GoPro (GPRO), which debuted about a month ago and has been climbing ever since, got an initial "overweight" rating from JP Morgan (JPM) Monday. The stock ended the day flat after being up 3% to 4% for most of the trading session. It's 73% higher than its IPO price.
The Wall Street Journal reported that hedge fund Elliott Management has taken a 2% stake in data storage company EMC Corp (EMC). The paper says Elliott wants EMC to spin off its popular VMware cloud storage business. EMC stock is the best performing stock in the S&P 500 Monday, up 5%.
Pharmaceutical companies Allergan (AGN) and Valeant (VRX), which have been circling a potential merger for months, have both seen their stocks rise in afternoon trading. The former, which reported strong quarterly earnings and announced that it would be cutting 13% of its workforce in an effort to create value for shareholders, was up 2.2%. The latter was up 3%.
Tobacco trouble: Tobacco stocks are wilting in the face of a potential $23.6 billion jury award to the Florida widow of a man who died from lung cancer, but they bounced back somewhat.
Reynolds America (RAI)was down 1.1%, and Lorillard (LO), which Reynolds agreed to buy last week, was also down 1%. Philip Morris (PM)and Altria Group (MO) are down around 0.5% and 0.4%, respectively.
Related: Tobacco stocks up in smoke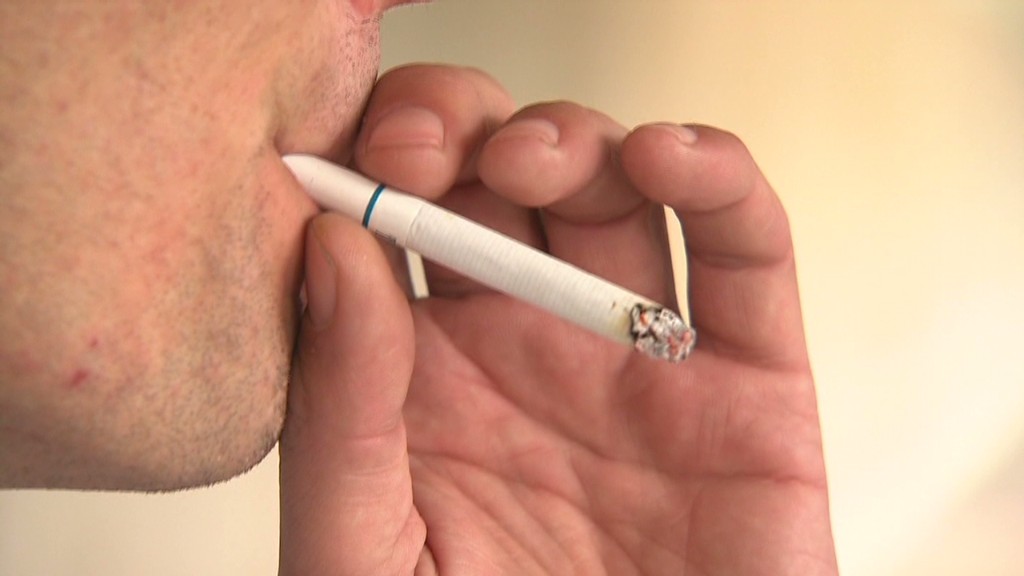 Malaysian Airlines: After Thursday's crash of MH17 over Ukraine thrust Malaysian Airlines back into the headlines, investors are understandably nervous and there are talks of a bailout or bankruptcy for the company.
Related: Can Malaysia airlines survive the latest tragedy?
Shares listed in Kuala Lumpur are down 35.5% for the year.