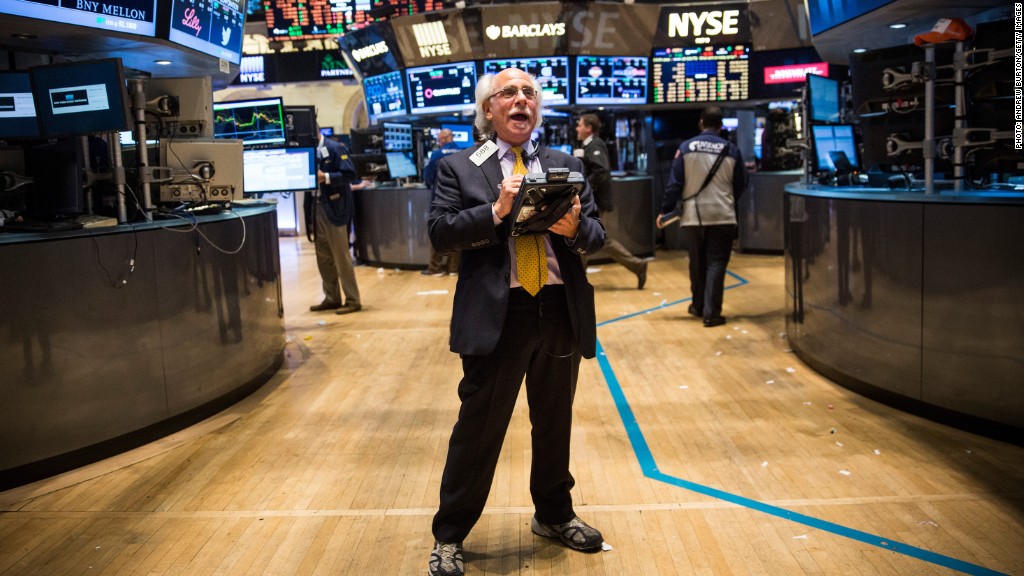 There's plenty going on this Monday morning.
Here are the six things you need to know before the opening bell rings in New York:
1. Sinking stocks: U.S. stock futures were looking weak and European markets were mixed in early trading. Most benchmark indexes in Asia were also under pressure after disappointing industrial production figures from China.
Looking at commodities, oil prices were declining by nearly 1% to about $91.55 per barrel and gold prices were edging up.
Over the course of the previous week, all the major U.S. indexes ended in the red.
Related: Investors tell Fed: Don't fumble interest rates
2. Heineken rejects takeover offer: Dutch brewer Heineken (HEINY) has turned down a takeover bid from beer giant SABMiller (SBMRY). The brewer, which is one of the few family-controlled firms left in the business, said it hopes to preserve the company's "heritage and identity" by remaining independent.
Shares in the company were rising by about 2% in Europe.
3. GM's ignition switch flaw: Attorney Ken Feinberg will announce Monday how many deaths and injuries he has so far tied to General Motors' (GM) ignition switch flaw. GM has publicly linked 13 deaths and 54 accidents to the fault, but the National Highway Traffic Safety Administration have said they believe the numbers to be higher.
Any major surprise in the numbers from Feinberg could influence trading in GM shares Monday.
4. Alibaba is coming: Shares in Yahoo (YHOO) were rising by nearly 3% premarket as investors get excited about the upcoming Alibaba market debut. Yahoo is the second-largest holder of Alibaba equity, which means it's lined up for a big payout when the Chinese e-commerce giant begins trading in New York. Yahoo's stock has surged by over 11% since the start of the month.
5. Ruble hits record low: The Russian currency was declining by about 1% versus the U.S. dollar, hitting an all-time low. Investors are worried about the impact of further U.S. and European sanctions against Russian companies and continuing fighting in Ukraine.
6. The Scottish question: Polls show there's a chance that Scottish voters may opt to break away from the United Kingdom and form their own independent nation during a referendum Thursday. U.K. stocks were weak Monday as investors worry about the economic and business implications for the nation.