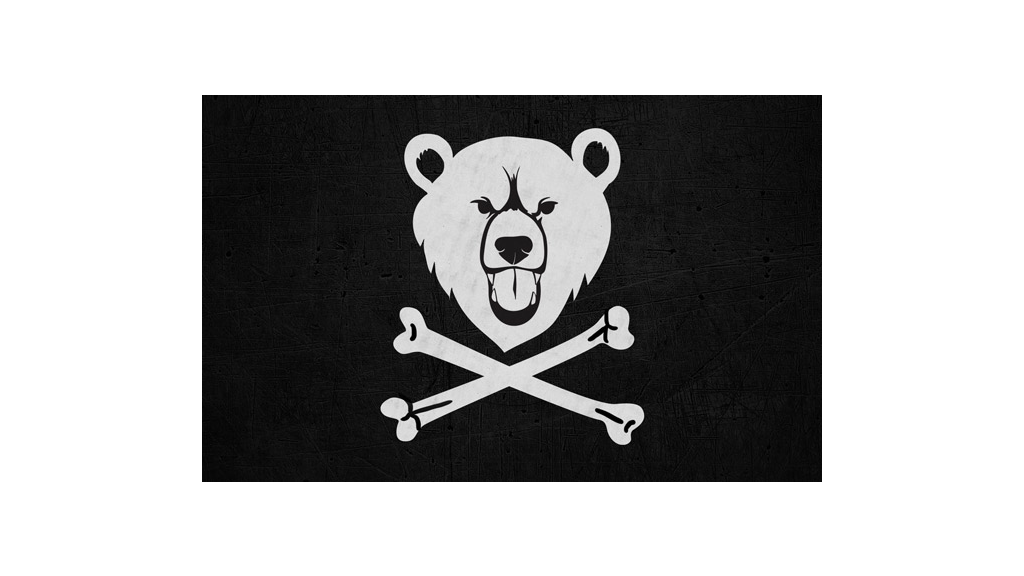 Apparently it's not just iPhones that can bend. So can the will of bullish investors.
Apple (AAPL) and other technology stocks took a tumble on Thursday, driving the Nasdaq deeply into the red: almost down 2%.
But it's not just tech stocks that had a bad day. The Dow dove 264 points and the broader S&P 500 slumped 1.6%.
The sea of red leaves Wall Street with its fourth decline in five days and erases Wednesday's big rally.
"There are definitely some flashing warning signs in the market. I've heard people more nervous today than in a while," said John Guarino, co-founder of hedge fund Quad Capital. "People aren't really talking about buying today's dip."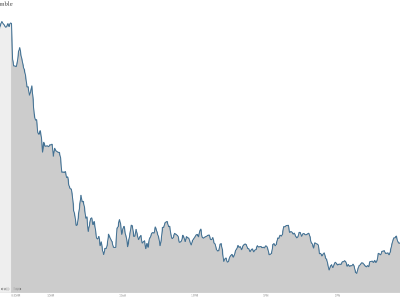 Related: There's a 'death cross' in the stock market
Extreme fear: It seems fear is back in vogue on Wall Street -- just in time for Halloween.
CNNMoney's Fear & Greed Index is now flashing "extreme fear," compared with just "fear" a week ago. Very recently, this gauge was in all-out "greed" territory.
Safe haven demand, a key metric in the Fear & Greed Index, switched to "extreme fear" from "neutral" earlier this week.
"Equity investors are concerned about the second, third and fourth largest economies in the world slowing down," said Art Hogan, chief market strategist at Wunderlich Securities, referring to trouble in China, Japan and Europe.
While the U.S. economy continues to chug along, recent economic data out of Europe suggest the continent has been hurt by the sanctions slapped on Russia.
The other two key economic powerhouses China and Japan continue to grapple with their own headwinds.
Guarino also pointed to growing concerns about how lower quality bonds will perform as the Federal Reserve cuts back on stimulus. The iShares high yield corporate bond ETF (HYG) slid 0.7% on Thursday.
Related: Fear factor - Investors are scared again
Sour Apple: Apple has been in the news for all the wrong reasons over the past few days.
The tech giant slid 3.8% on Thursday in the wake of apparent glitches with its iOS software update. Some Apple customers have also complained that the new iPhone 6 Plus is bendable, although the company said complaints have been minimal.
As the world's largest company, Apple tends to have an outsize impact on the stock market. It's not listed on the Dow, but Apple has the largest weighting on the S&P 500.
"It's the last thing you bought so it's the first thing you sell. It's big and liquid," said Michael Block, chief strategist at Rhino Trading Partners.
Other tech stocks are also under pressure, sparking the 1.9% drop for the Nasdaq. Big losers include Apple supplier Avago Technologies (AVGO), SanDisk (SNDK) and biotech names like Celgene (CELG) and Biogen (BIIB).
Related: Zero Hedge is Wall Street's daily dose of doom & gloom
Strong dollar, weak stocks: American stocks have also been hurt by the stronger U.S. dollar, which is now trading at levels not seen in more than four years.
The greenback is rallying on signs the Fed is moving ahead with plans to raise rates next year even as other central banks are adding more juice to the easy-money punchbowl.
While a stronger dollar can be a positive in the medium to long term, it's often a short-term negative for multinational stocks and commodities like oil.