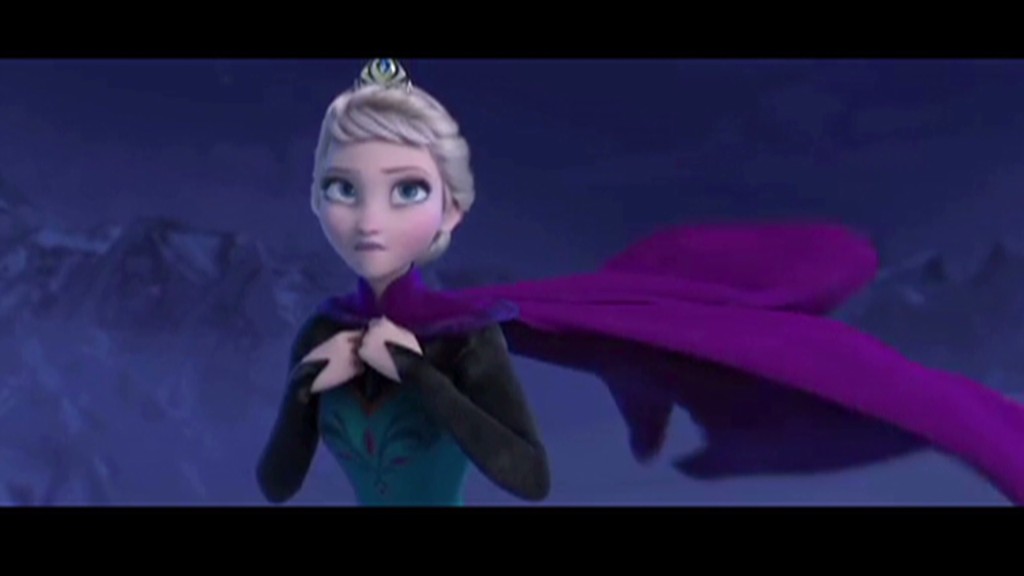 Starting in 2016, Elsa, Ariel, Jasmine and the rest of the Disney princesses are ditching
Mattel

(MAT) to go hang out with G.I. Joe.

Hasbro (HAS) announced this week that it will get the rights to manufacture Disney (DIS)'s Frozen dolls along with the rest of the Disney Princess franchise. The deal will end a nearly 20-year-old partnership between the entertainment giant and rival toy-maker, and current rights holder, Mattel.

The financial terms of the agreement were not disclosed. The princesses bring in more than $4 billion a year for Disney mainly through shows and licensing.

Related: Disney plans to milk Frozen's success for all it's worth

Hasbro has long been associated with traditional boys' toys like G.I. Joe, Transformers and Nerf guns, but it's been steadily muscling into the girls' market, as evidenced by the Nerf Rebelle, a Nerf gun for girls, that it debuted last year. The company brought in nearly a quarter of its revenue last year from girls' toys, up from just 3% a decade ago.

Barbie doll maker Mattel, which has long catered to girls, has had exclusive rights to make Disney Princess dolls since 1996. Frozen's gargantuan showing at the Box Office — it's grossed more than $1 billion worldwide so far — has been huge for the company. So much so that is started taking away from Mattel's other big brands.

Barbie sales fell 15% in the most recent quarter, and Monster High dolls, which had been a big growth area for the company, fell 26%. Disney Princess sales, on the other hand, were up 10%.

Mattel CEO Bryan Stockton got grilled about the shift on a recent earnings call.

Related: Where do Disney's princesses rank among its franchises?

"You can certainly imagine — as popular as Frozen is — that there's some Monster High girls and some Barbie girls who would want to play with Frozen dolls," he said.

Hasbro didn't immediately return a request for comment. Mattel spokesperson Alex Clark played it cool, suggesting that Frozen Mania will subside after next Christmas.

"We can expect the popularity arc to apex between now and the next holiday season," he said.

But Disney's taking the film to Broadway and unveiling a new short film next year — not to mention any possible sequels to come — suggesting the dolls might be around for a while. Still, Clark offered a conciliatory tone on Mattel's behalf.

"We respect the decision and we wish them the best of luck," he said.