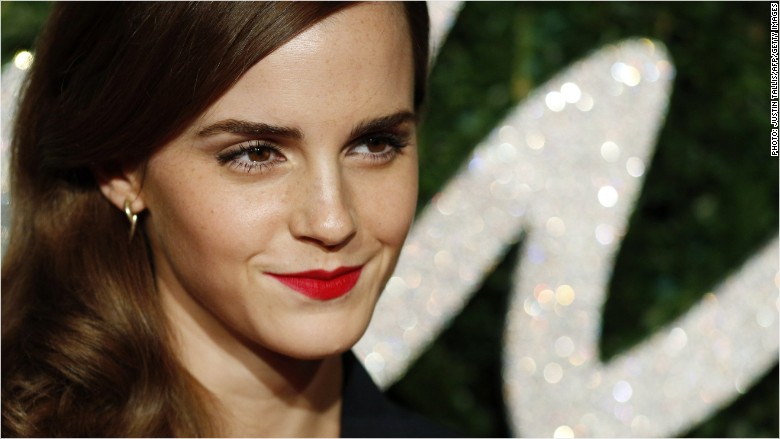 The gender equality campaign HeForShe, which gained widespread attention in September, is taking on a corporate hue.
The United Nations-backed campaign went viral last year on Twitter (TWTR) after actress Emma Watson made an impassioned speech calling on everyday men and women to work towards a fairer society where males and females are treated as equals.
Three major companies pledged to support the movement this week at an event in Davos: Consumer goods giant Unilever (UL), Tupperware Brands (TUP) and global professional services firm PwC.
Political leaders, including the president of Sierra Leone and the prime ministers of Sweden and the Netherlands, also signed on.
The UN said it is making a point of signing up corporates and government leaders because women are underrepresented in the upper echelons of the workplace and in politics.
In her September speech, Watson noted that it is expected to take 75 years for the gender pay gap to close, unless action is taken.
Universities are also being encouraged to join the campaign.
Related: Try our Global Wage Calculator
Gender inequality was a big theme in Davos this week during the World Economic Forum, a high-brow event that's known for being overrun by political leaders and billionaires. Only 17% of attendees were female, up from 15% in the previous year, according to reports.
Facebook's (FB) chief operating officer Sheryl Sandberg was among the women who attended the World Economic Forum. During a panel discussion, Sandberg outlined the importance of providing Internet access to women in developing nations, saying it can empower them and help improve their lives.
"The benefits of getting women connected often ... outweigh the benefits of men getting connected because they will put those investments back into the education and health care of their children," she said.
According to recent statistics from McKinsey and Facebook, women are 25% less likely to be connected to the Internet than men.
Japan's top central banker, Haruhiko Kuroda, also discussed gender issues at the event.
Kuroda reported that the ratio of women participating in the Japanese labor market has hit an all-time high, though it's still well below the average for developed nations.
Japan has been encouraging female participation in the workforce in an effort to boost economic growth. While Kuroda didn't say what the new ratio was, CNNMoney has reported that Japan's female employment rate is around 60%, far below the 80% rate for men.
Japan's male-dominated corporate culture and inflexible maternity leave policies have been known to discourage educated women from pursuing jobs.