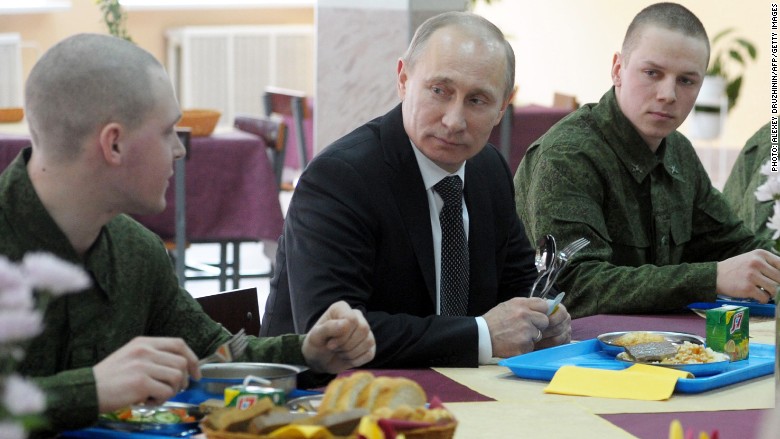 Who needs McDonald's when you can have your own national fast food chain?
Russia is betting on a national network of restaurants that will rival fast food brands of the West by investing nearly 1 billion rubles ($19 million) in a restaurant project started an Oscar-winning Russian director Nikita Mikhalkov.
The director met Russia's deputy prime minister Arkady Dvorkovich on Thursday, and secured a state-backed loan to cover 70% of the initial 1 billion rubles investment, Russian media reported.
Mikhalkov also sent a letter to President Vladimir Putin asking him to support his patriotic project, which is called "Let's eat at home!" In the letter, cited by Russian state media, Mikhalkov said the venture will create alternatives to western fast food.
The network of 41 restaurants and 91 food stands will use local products, which will boost Russian agriculture, the letter said. Roughly one-third of the menu will be feature local specialties.
The acclaimed director, who won an Oscar for his film "Burnt by the Sun" in 1995, is an outspoken supporter of Putin and the two men are said to be friends.
Related: Russia's economic misery deepens
But the project has already been criticized by Russia's former finance minister Alexei Kudrin, who said state support for the network could harm small and medium businesses.
Russia has banned most western food imports in response to economic sanctions imposed by the West over Moscow's role in the Ukraine crisis.
McDonald's (MCD) is among many western companies that's taken a hit in Russia.
Russia's consumer watchdog agency shut down several McDonald's outlets in Russia, including its flagship restaurant in Moscow last year. Officially, the outlets were shut down over sanitary concerns, although political reasons were widely blamed for the crackdown.
McDonald's pulled out from Crimea after the region was annexed by Russia last spring.