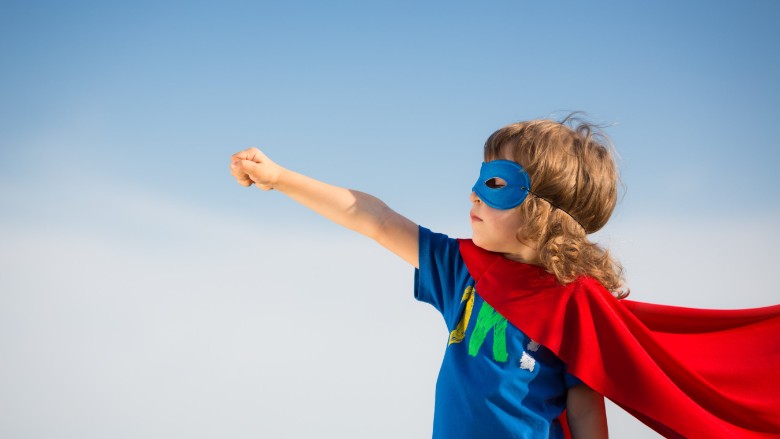 If you own small company stocks, give yourself a pat on the back.
After a lousy 2014, small cap stocks are winners again. They are even beating big stocks.
The Russell 2000 (RUT) -- the main small cap index -- is up over 6.5% this year. Compare that to the "big guys" indexes: the Dow is barely positive, and the S&P 500 is only up 2.5% so far.
Small cap stocks are back in fashion for two main reasons: they aren't hurt much by the strong dollar or the sluggish global economy.
Almost every big company has been dinged by the strong U.S. dollar. It cuts into profits and makes it harder to export goods made in America. But small companies don't have that problem. They do most, if not all, of their business in the U.S.
Similarly, the economic slowdown in China has become a drag on American corporations that have expanded there in recent years. The U.S. economy is one of the few beacons of growth in the world. It could be better, but relatively speaking, America is the place to be, and that's the sweet spot for small companies.
Related: The global economy has a 'titanic problem'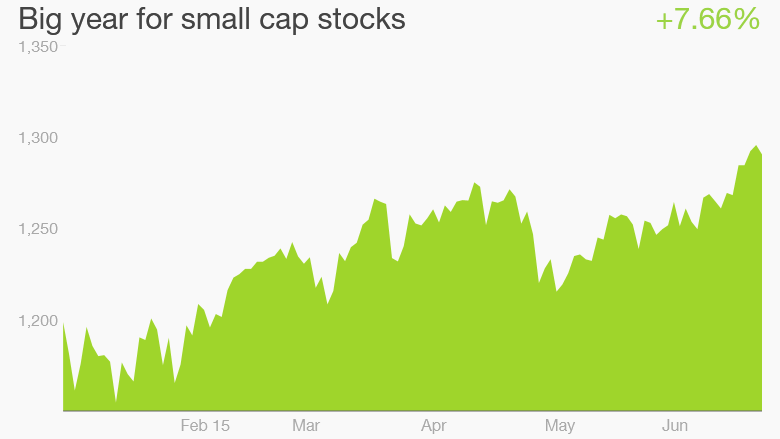 "The vast majority of the Russell 2000 revenues come from the U.S.," notes Christian Greiner, who specializes in mid-cap stocks at Zeigler Capital Management. "In the S&P 500, only about 60% of revenues come from the U.S."
Related: Expect U.S. stocks to grow 6% this year
Bio-tech boom: But not all small stocks are created equally. While they are doing well across the board, small bio-tech stocks are notching stratospheric gains -- the Russell 2000 bio-tech sector is up over 30% so far this year.
Bio-techs are in favor because they have big growth potential if a new drug is approved. These companies are also prime targets for a takeover by a larger company, which can send the stock soaring once a deal is done. Mergers and acquisition activity in small caps is up this year.
But there are concerns about a speculative bubble building in bio-tech and social media stocks. Getting a drug approved isn't a sure bet.
"I've been doing this for 30 years. This market, especially with tech, remind me a lot of 1999," says Seth Reicher, president of Snyder Capital, which runs a small cap fund with $1.6 billion in assets.
Reicher's fund has never owned a bio-tech stock. He views them as too risky.
What's going on in bio-tech looks a lot like mid-2014 when the Russell 2000 overall had about a 12% correction, and bio-techs fell even further, according Bank of America Merrill Lynch small-cap startegist Steven DeSanctis.
"We've been worried about the valuation," says DeSanctis. "If you do see a pull back in small stocks, you'd have to imagine it would start or at least happen in [bio tech]."
For now, the Russell 2000 is riding on momentum. The index hit an all-time high Wednesday, and it will be a focal point for traders on Friday because Russell is doing its annual "reconstitution" when companies are added and subtracted from the index.
"Once we get past the rebalancing, we'll see if the [Russell 2000] can continue its outperformance in July," says trader Tim Anderson of MND Partners.