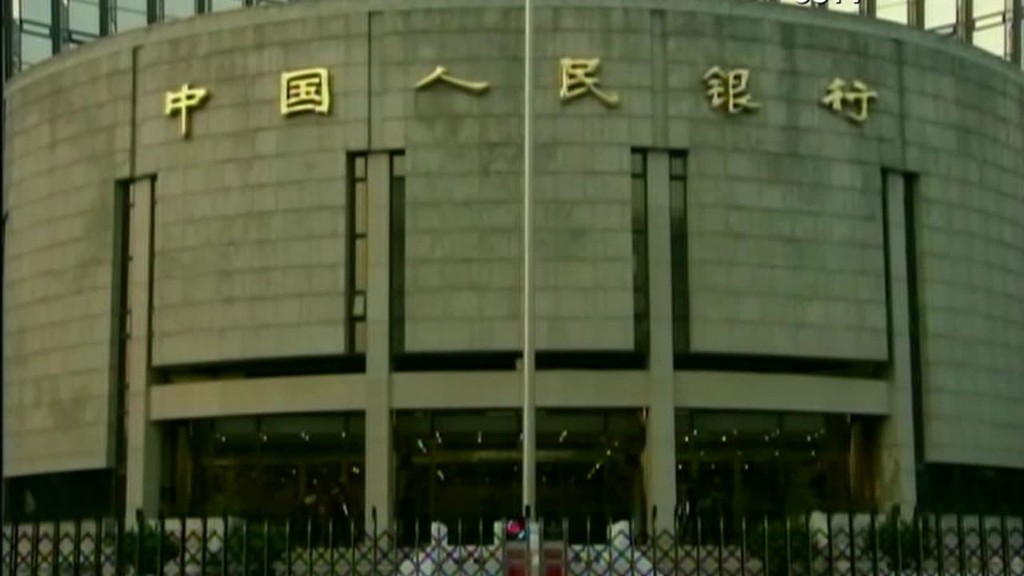 China sent shockwaves through global markets Tuesday after it devalued its currency for the first time in two decades.
The Dow closed 211 points lower, after dropping as much as 250 points earlier in the day, while the S&P 500 and Nasdaq were also in the red on Tuesday. Markets in Europe and Latin America fell too.
The People's Bank of China allowed the yuan to depreciate by nearly 2% against the U.S. dollar, the largest devaluation in two decades. China described the move as a one-off piece of market-reform, but many see it as a way to boost exporters and its cooling economy.
The move rippled through global markets and slammed stocks of many companies that sell goods in China, though some companies are set to benefit. The move also affected the exchange rates of several global currencies.
Here are some of the winners and losers:
Luxury brands
China is a huge market for luxury brands. The slowdown in China was already a worry. A devalued currency will cut further into its earnings. Fashion brand Burberry (BBRYF) stock fell 3.8% while Tiffany (TIF) fell 2.5% -- over 10% of sales at both companies come from China. Prada (PRDSF) sank 4.4% in Hong Kong, and Coach (COH) fell by 1.5% in New York.
Related: China is blaming short sellers for its stock market crash
Semiconductors
Companies that make chips for mobile phones do a lot of their business -- sometimes most of it -- in China. Semiconductor manufacturer Micron (MU) dropped 4% Tuesday following the currency news. More than 30% of its sales came from China last year, according to FactSet research. Other semiconductor companies like Texas Instruments (TXN) and Altera (ALTR)were down Tuesday as well.
Metals & Mining
Companies that sell raw materials in China sank. Freeport-McMoran (FCX), a mining company, is down almost 14%, Joy Global (JOY) fell 5.5%, BHP Billiton (BBL) tumbled 4.6% and Rio Tinto (RTNTF) fell 3%. These companies mine iron ore, copper and aluminum, among other metals and China has been a big customer. The fear is that a weaker yuan will drive up the cost of raw materials at a time when demand is already depressed.
"If the yuan is lower, it's going to make it more expensive for China to import various commodities," said Daniel Sugarman at ETX Capital in London.
KFC
KFC's parent company Yum Brands (YUM) was among the biggest losers in the S&P 500. The company gets about half of its sales from China. The stock fell 5%.
Apple
The takeaway is mixed for Apple. (AAPL) It manufactures its phones in China, so presumably it will be able to buy its hardware for a lower price. However, Apple sells iPhones in China too, and the currency move makes iPhones more expensive to ordinary Chinese consumers. Investors took the news as an overall negative on Tuesday sending Apple's stock down nearly 4%.
Importers from China
On the upside, the devaluation is expected to give Chinese exporters a small shot in the arm. It certainly makes products made in China cheaper to procure and many global retailers would benefit. Walmart (WMT), which sources tens of billions of dollars worth of goods in China, was up a little less than 1%, bucking the broader stock sell-off.